Conflict transformation across cultures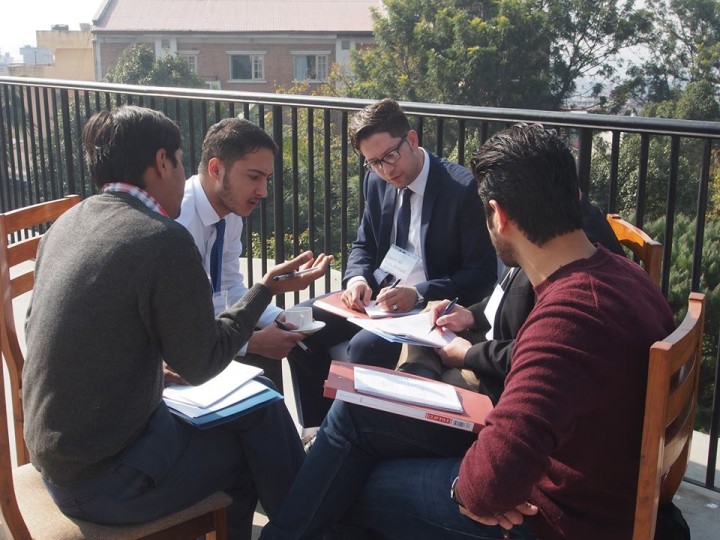 The above was the title of a meeting of younger minds in Nepal, December 8-18, 20, as graduate in development studies (University of Dhaka) Arup Barua explains: "The major problems that the world is confronting now are emerging from deep-rooted and multifarious conflicts. Most often the conflicts stem from situations of identity, the nation and nationalism, resource consumption-competition, power struggles, deprivation among certain sectors, personal recognition and more.
"Conflicts are inevitable it seems and are an integral part of human life, and mediating such conflicts is always a challenge. However, a society can foster welfare equitably which can accommodate the conflicts positively by addressing issues of diversity, inclusivity, and the availability of basic human rights in a balanced approach."
Arup Barua took part in the Nepal meeting under the banner of a UN youth volunteer programme that is active in Bangladesh called the School for International Training (SIT), a graduate level institute run by a USA-based organization working to equip people with theoretical knowledge, professional skills and field experiences in the domain of social justice, inter-cultural communication, and peace-building.
The programme was sub-titled Conflict Transformation Across Cultures (CONTACT) as a South Asia activity, including the two-week training in Kathmandu. There were twenty-nine participants from nine different countries: Afghanistan, Bangladesh, India, Myanmar, Nepal, Pakistan, Philippines, and Tibet. The participants represented a wide range of professions from university faculties, trainers, development activists, media professionals, human rights activist among them.
Arup Barua further says: "Peace-building in the context of the Global South and Global North sessions rendered knowledge to the participants about the construction of their different historical legacies in terms of contemporary socio-economics, ethnic diversity, political features of those countries, local approaches to peace-building through group work and illustrative models. Participants shared their perspectives of challenges and opportunities of peace building recalling all their various backgrounds.
Quoting Lederach and Saunders – co-writers of "The Journey Toward Reconciliation" Barua continues": 'transformation of conflicts requires transformation of the whole conflict system' which prefaced the module that dealt with burning questions raised by the participants and one in particular they debated –  negotiations with so-stated terrorist groups.
The participants were informed that the mediation in general means all activities aim to resolve differences among conflicting parties in a non-violent way by a third party. Mediation is often process oriented, character oriented, and comprehensive. The UN's Guidance for Effective Mediation procedure proposes a number of key principles to be addressed in a mediation process: preparedness; consent; impartiality; inclusivity; national ownership; international law and normative frameworks; coherence, coordination and complementarity of the mediation effort; and quality peace agreements.
"A mediator should pay attention equally to the 3 Ps – people, process and problem; and investigate the topologies of conflict like  value conflicts, structural conflicts, relationship conflicts, interest conflicts, and information conflicts.
"Pre-mediation, opening mediation, negotiation phase, implementation and formal settlement are the broad phases of the mediation process. Rethinking gender specific aspects is another critical dimension of conflict resolution," added Arup Barua.
All across the region there are problems of the sort delved by these young minds and Bangladesh itself where Arup Barua lives is sadly the perfect place to put these theories into practice.