UK bombing Syria in the light of International law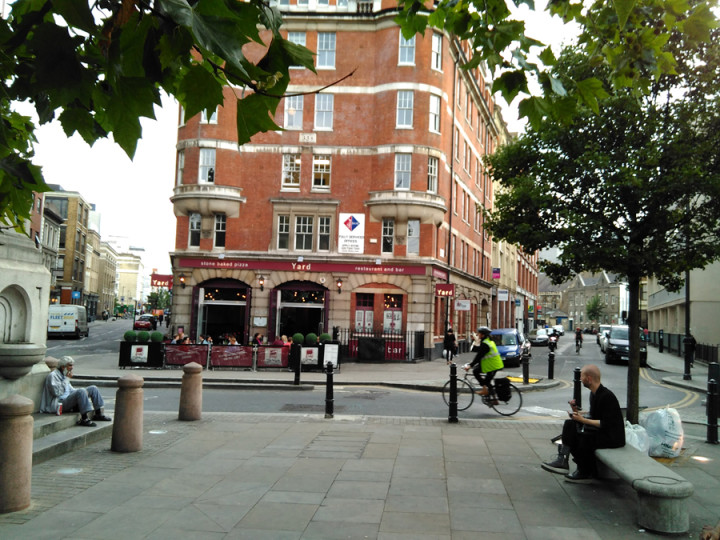 Arguments based on UN resolution 2249 in Prime Minister´s report on airstrikes in Syria: some clarifications needed
By Nicolas Boeglin (*)
A few days ago, Prime Minister David Cameron has appealed to Parliament Members to vote in favor of Royal Air Forces (RAF) airstrikes against Islamic State (ISIS) in Syria, in order to "keep the British people safe" from the threat of terrorism. At the opening of a 10-hour Commons debate on December 2, the Prime Minister said the country had no other choice. In the report presented to the Parliament (see  full text ) he stressed that: "I believe that the UK should now join Coalition airstrikes against ISIL in Syria" (p. 7) and that "On 20 November 2015, the UN Security Council unanimously called on Member States to use all necessary measures to prevent and suppress terrorist acts committed specifically by ISIL, and to deny them safe haven in Syria and Iraq" (p. 8). In page 15 of this samedocument, he also indicated just after quoting Resolution 2249 that "there is a clear basis for military action against ISIL in Syria".
It must be reminded that on August 30, 2013, a similar vote took place in United Kingdom with a short negative result for the Executive concerning airstrikes in Syria (see   note  of BBC): the government motion was rejected at his time  by 285 vote against and 272 in favor. In BBC note above referred, it can be read that "On Friday French President Francois Hollande told the newspaper Le Monde that he would still be willing to take action without Britain's involvement. He said he supported taking "firm" punitive action over an attack he said had caused "irreparable" harm to the Syrian people".
The "urgency" to take a decision
During these last days, United Kingdom's Executive seemed to be extremely "urged", as reported by press (seefor example the title of this note), and time seemed extremely short for more debate and for the examination of further details. As very well known, "urgency" is sometimes extremely useful, mainly when arguments presented are simple. In a recent article entitled, "Voting on Military Action in Syria", it is written that Prime Minister seems quite clear on one very particular point: "In his address to Parliament, David Cameron insisted that the UN SC Resolution provides a legal basis for military action". It must be reminded that the Resolution 2249 has been adopted on November 20, just one week after Paris attacks of November 13, supposing also an "urgent" work among diplomats in New York to reach a consensus on a text. From this perspective, France´s Executive wasalso expecting, with some urgency too, the decision to be taken in United Kingdom (see note), as it appears quite isolated in Europe Union concerning airstrikes in Syria practice, and its predicable consequences (Note 1).
It must be recalled that first official French airstrikes in Syria against ISIS positions took place last September 27 (see noteof Le Monde of this very same day): just 24 hours after, France President took the floor at the United Nations General Assembly. The daily newspaper Le Monde understood (as all of us) (see note ) that the choice of September 27 was not due to mere coincidence or hazard:"C'estuneopération qui tombe à point nommé. L'annonce des premières frappes aériennes françaises en Syrie, dimanche 27 septembre, ne doit rien au hasard ».
Even if United Kingdom´s Executive obtained this December 2, a positive vote on airstrikes in Syria (by a great majority of 397 votes in favor and 223 against) followed a few hours after by the first airstrikes of RAF in Syria (see note of France24), some of the arguments presented during the discussion deserve some comments, from the perspective of international law.
To continue reading go to: http://humanrightsinvestigations.org/2015/12/04/arguments-based-on-un-resolution-2249-in-prime-ministers-report-on-airstrikes-in-syria-some-clarifications-needed/
(*) Professor of International Law, Law Faculty, University of Costa Rica (UCR)