Turkey seeks to reduce tensions with Russia after aircraft downing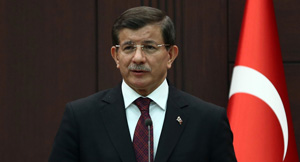 Ankara, Nov 27 (Prensa Latina) Turkish Prime Minister Ahmet Davutoglu called to reduce tensions between his country and Russia, after the downing of a Russian aircraft in Syria, although he said that "the measures to defend our territory will remain in place"
Davutoglu told the British press that it was necessary to reduce tensions with Moscow after the downing of a Russian Su-24 attack aircraft by an air-to-air missile fired by a Turkish F-16 fighter in northern Syria.
However, the Government insists on implementing air defense measures in the areas close to the Syrian border, where the Islamic State group operates.
Davutoglu's statement comes together with Ankara's call for a meeting between Russian president Vladimir Putin and Turkish president Recep Tayyip Erdogan, on the sidelines of the UN climate change Summit in Paris next Monday.
Russian foreign Mnister Serguei Lavrov has said that Turkey crossed the limits of what is acceptable and has put the nation in risk of a serious situation.
Russia has announced economic measures against the country, like the suspension of tourism and the military cooperation with Turkey, including the Blackseafor exercise in the Black Sea, among others, as it has called in question Ankara's seriousness to fight the Islamic State.
Turkey suspended its participation in the U.S.-led international coalition against the Islamic State, after the tensions with Moscow, the Hurriyet Daily News reported.