This Thanksgiving, no place for refugees at the American table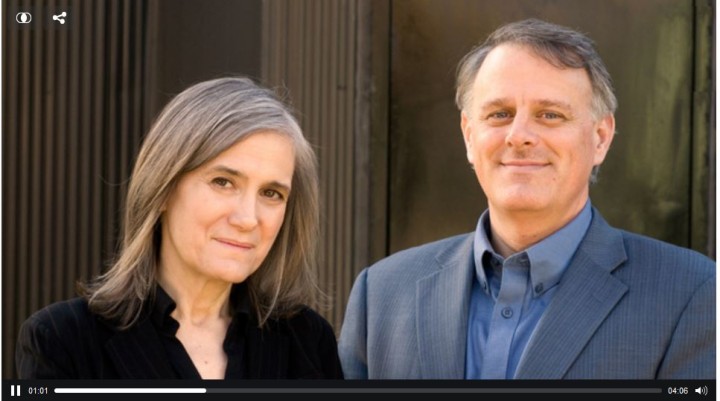 By Amy Goodman and Denis Moynihan
In the wake of the horrific attacks in Paris on Nov. 13, there has been a crushing backlash against refugees from the wars in Syria, Iraq and Afghanistan. A cartoon has been circulating on social media showing a Native American man greeting a Pilgrim, saying, "Sorry, but we're not accepting refugees." As Americans prepare for one of the most popular national holidays, Thanksgiving, which commemorates the support and nourishment provided by the indigenous people to English refugees seeking a better life free from religious persecution, a wave of xenophobia is sweeping the country.
In the U.S. Congress, no less than six separate bills have been put forward to block any federal funding to resettle refugees from Syria or Iraq, and to empower states to deny entry into their "territory." Imagine if all of a sudden we had 50 "statelets" creating their own border checkpoints, stopping all travelers, looking for anyone suspicious, i.e., any and all Syrians. So far, 31 state governors have essentially demanded this. Republican Kansas Gov. Sam Brownback issued an executive order forbidding any agency of state government from cooperating in any way with Syrian refugee support efforts. House Speaker Paul Ryan and Senate Majority Leader Mitch McConnell have called for a pause in the Syrian refugee program, with the support of Democratic Sen. Chuck Schumer.
In Europe, similar policies are being proposed, with an announcement from Poland that it would pull back from the Europe-wide commitment to take in Syrian refugees. Far-right-wing parties in France and Holland have gained traction with their anti-immigrant rhetoric as well.
"It's both morally reprehensible and factually wrong to equate these people with terrorists," Peter Bouckaert told us on the "Democracy Now!" news hour. Bouckaert is the emergencies director for Human Rights Watch, and has spent the past few months in the Balkans and Greece, closely monitoring the refugee crisis firsthand. "They're actually fleeing from the terrorists, and they've faced horrors of war in Iraq and Syria and Afghanistan. Many of them are coming with their families, trying to bring them to safety and a better future in Europe. And they should be welcomed. They will contribute to our society, and they have a right to asylum," he said.