Unsealed documents show Pinochet 'directly' involved in Capitol Hill assassinations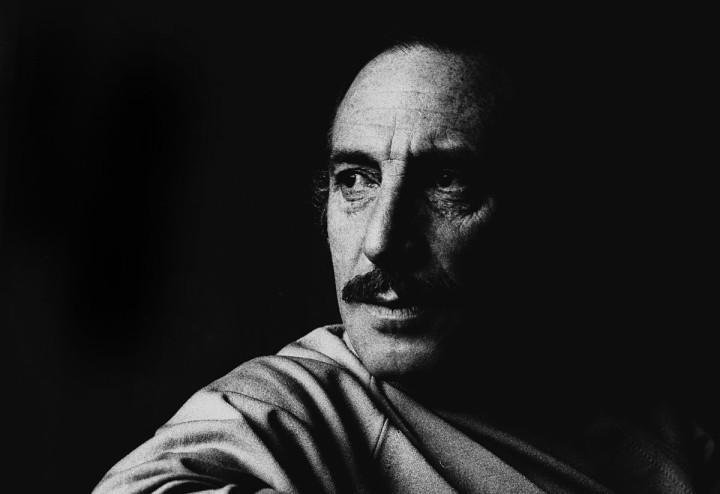 Orlando Letelier and Ronni Karpen Moffitt became 'symbols of the broader human rights catastrophe of the Pinochet dictatorship'
Loved ones have long charged that U.S.-backed dictator Augusto Pinochet had a direct hand in the 1976 assassination of former Chilean diplomat Orlando Letelier and his Institute for Policy Studies colleague Ronni Karpen Moffitt. Now, they may finally be vindicated.
The administration of President Barack Obama on Thursday publicly released documents that appear to show that Pinochet was behind the murders of Letelier and Moffitt, who have become "symbols of the broader human rights catastrophe of the Pinochet dictatorship," Sarah Anderson, director of the Global Economy Project at IPS, told Common Dreams.
The materials, which include CIA papers, were given to Chilean President Michelle Bachelet on Tuesday by U.S. Secretary of State John Kerry.
"While we're looking forward to a detailed analysis of these documents, they appear to vindicate our long-held belief that it would have been inconceivable for this assassination to have taken place without the authorization of Chilean dictator Augusto Pinochet," said IPS Director John Cavanagh.
Letelier's son, Chilean Senator Juan Pablo Letelier, is one of the few people who has reviewed the trove and confirmed to the Guardian that they conclusively show Pinochet directly ordered the killing. In addition, the documents reportedly reveal that Pinochet had intended to cover up his role in the assassination by killing his spy chief.
"In [Pinochet's] predisposition to defend his position he planned to eliminate Manuel Contreras to keep him from talking," Senator Letelier told the Mesa Central show on Tele13 Radio.
From 1973, when it overthrew the government of socialist President Salvador Allende in a U.S. government-backed coup, until 1990, the Pinochet regime disappeared more than 3,000 people and subjected another 40,000 to arbitrary detention and torture.
Letelier served under Allende as an ambassador and was imprisoned and tortured once Pinochet took power. He fled to the United States, where he was an active and vocal opponent of the dictatorship and became the director of the Transnational Institute for IPS.
On September 21, 1976, he and IPS development associate Moffitt were killed by a car bomb in Washington, D.C.. Moffitt, who was 25 at the time of her death, "ran a 'Music Carryout' program to make musical instruments accessible to all, and her fundraising work demonstrated that we will not further democracy and equity in this country unless we stand with those seeking justice abroad," according to IPS.
Many say this latest trove of documents would have never seen sunlight if not for a relentless, international campaign.
"The efforts of family members, human rights activists, bold lawyers, and a handful of committed elected officials have changed the course of history," said Cavanagh in a statement released Thursday. "They have charted new ground in international human rights, including the 'Pinochet Precedent' established when British courts stripped the former dictator of his 'sovereign immunity' and ruled that Spain could extradite him for torture."
The book Orlando Letelier: Testimony and Vindication charged that Pinochet ordered the murder. And in 1999, The Clinton administration released over 16,000 documents regarding the Pinochet dictatorship, but withheld those related to the Letelier-Moffitt case, claiming they were necessary for an ongoing federal investigation. However, a draft indictment for the killings prepared under the Clinton administration was ultimately dropped by George W. Bush.
According to IPS, when the investigation stalled, Peter Kornbluh of the National Security Archives demanded the declassification of the remaining Letelier-Moffitt documents.
"While Pinochet never faced trial, there have been many measures of justice over the years in the Letelier-Moffit case," said Cavanagh. "This is just the latest step in a long and inspiring struggle for justice."