Miss Hong Kong: "No place to sleep, how can you dream?"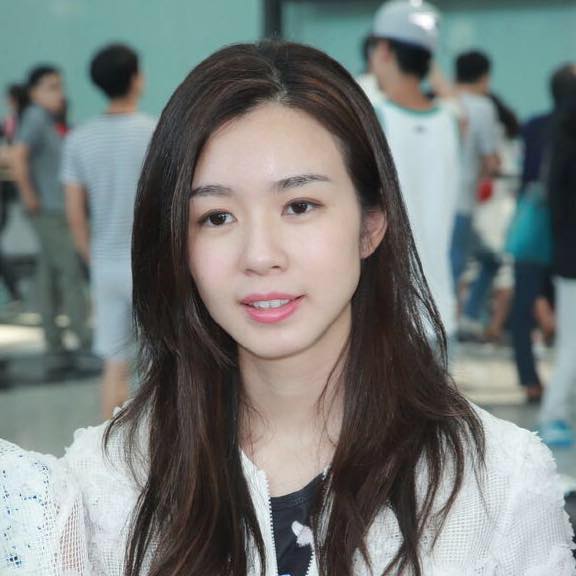 That's correct, but the issue here was not the refugees from the Middle East and Africa, it was young people in Hong Kong and the speaker, newly voted into the role of Miss Hong Kong of 2015, Louisa Mak Ming-sze. Her words in full were: 'Without a place to sleep, how can you dream?' young people need affordable housing!
She may be a beauty queen with a Cambridge law degree who expressed interest in politics, but her immediate dream is too big even for talented Louisa Mak – moving out of her family home.
"If I wanted to move out of my parents' home, I would have a lot of issues financially," she said in an interview with the South China Morning Post, to reporter Shirley Zhao.
"I do feel strongly about it because a lot of my friends recently graduated, got jobs and want some freedom from their parents and are unable to get anywhere [else] to sleep."
The 23-year-old said the city's soaring property prices had left young people unable to chase their true vocations and instead they were chasing high-paying jobs in sectors of finance and in medicine.
"If you don't even have a place to sleep, how can you talk about dreams and aspirations?"
Louisa Mak said she would definitely want housing to be affordable if she were the Chief Executive. She realises tackling the problem would mean taking on vested interests, including homeowners as well as big business. Because everyone with property is trying to cash in on the property price boom
Louisa Mak already is speaking about …"Hong Kong people have to be united … and try to think how we can go forward with the interests of the bigger society in mind. No one wants the price of their own house to go down. But we must realise that this is a very immediate issue. It's affecting a lot of the younger generation."
Mak recalled "the tyranny of the majority" statements of Chief Executive Leung Chun-ying during last year's Occupy protests – that poor people would dominate in a full democracy and that was against his clique's manifesto as he is very much of the business sector. 'Business rules Hong Kong' has long been a local credo.
She does take the point that democracy in itself is not enough, because when the majority can make decisions, then they can suppress those in the minority and that's why we need the protection of the legal system, she adds.
She spoke of the discrimination in Hong Kong's legal system and society, which needed to be improved through education and other means.
Hedging her bets in true burgeoning politician style she would not be drawn on the feasability of democracy in Hong Kong though on the yea side she insisted that it is always time for democracy.
Miss Hong Kong is truly voicing a matter of current concern in Hong Kong as the media is regularly reporting on the difficulties of those already in property to move ahead or get a better buy or more profits but no one talks about those not in the system, without their own housing at all and with no horizon of possibility to change that situation.
In Mui Wo on Lantau Island "Facelift" plans were unveiled a couple of years ago and these were (or got associated with) both public and private housing projects. The private projects are putting finishing touches to the for-sale higher-end homes while the public housing units have not reached foundation work stage.
The price of housing in the village has more than trebled since 2003 SARS epidemic when people first rethought their housing needs and looked outside the city. Flats were available then for $3,000 on average, now it's $9,000 if you are lucky.
Artistically minded friends of all sorts have had to move out and downsizing middle class families have taken over as a steady well paying job is a must now.
Certainly life has changed in Mui Wo, a traditional farming village on the edge of choking in auto-exhaust fumes and lack of road space that is winnowing down the local cattle herd and has extinguished the easy life of roaming buffaloes, such a common sight three years ago.
The words and interests of Miss Hong Kong 2015, Louisa Mak Ming-sze, bode well for this little piece of China, I don't mean Mui Wo, I mean Hong Kong! Let's hope her true heart does not get lost in the system.