Plea: urgent – shift from non-renewable to renewable energy!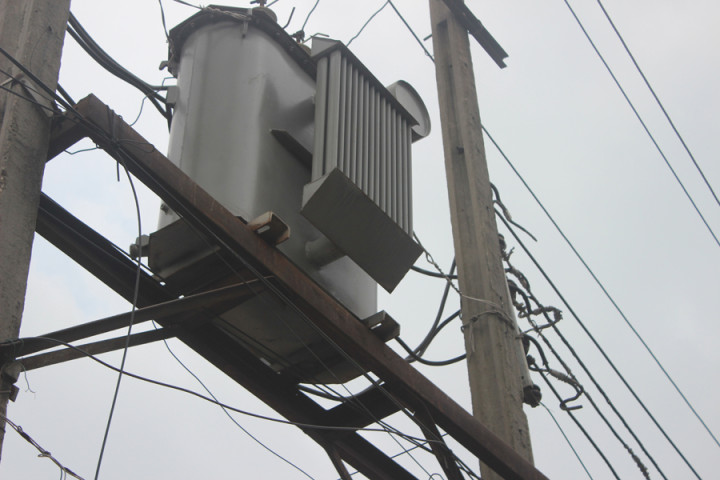 Recently, the Bangladesh government has set its target for power generation. According to "Power System Master Plan 2010" announced by government, power generation target is 39,000MW against a demand of 38,000MW by 2030, where half of the generation will come from domestic and imported coal-fired power plants. It also forecast that natural gas supply will drop after 2017 while coal supplies will rise as an alternative source to natural gas.
By Nazmus Sadat, works at "Sustainable Bangladesh"
In the master plan, the target composition of the power supply as of 2030, has been set at 50% for domestic and imported coal; 25% for domestic and imported (in the form of LNG) natural gas; and 25% for other sources such as oil, nuclear power and renewable energy (9th May, 2014, Dhaka Tribune).
According to a recent report by Bangladesh Power Development Board, the country's present power generation capacity is 8,525MW and maximum power generation is 6,350MW, yet we need around 10,283MW for meeting needs. And as the demand for power is increasing at a remarkable rate every day and GDP is being affected by the power crisis, so government has been trying its best to minimize the gap between demand and supply, now and in future.
No doubt we need such ambitious plan for economic growth, but can we ignore the "sustainability" issue? Isn't it self-killing to try to have modern amenities based on contaminating air, sea and forests? What does it really mean when you decide to generate 50% electricity from coal? In government's plan there are a few other sources to get power from, but here I want to talk only about power generation from coal and why coal is the worst choice – this will be made clear!
Coal based Power Plants produce electricity by burning coal in a boiler to heat water to produce steam. The steam, at tremendous pressure, flows into a turbine, which spins a generator to produce electricity. The steam is cooled, condensed back into water, and returned to the boiler to start the process over. A typical 500-megawatt coal power plant creates more than 125,000 tons of ash and 193,000 tons of sludge from the smokestack scrubber each year. Generally, more than 75% of this waste is disposed of in unlined, unmonitored onsite landfills and surface impoundments.
Toxic substances in the waste – including arsenic, mercury, chromium, and cadmium – can contaminate drinking water supplies and damage vital human organs and the nervous system. One study found that one out of every 100 children who drink groundwater contaminated with arsenic from coal power plant wastes were at risk of developing cancer.
Ecosystems too have been damaged sometimes severely or permanently – by the disposal of coal plant waste. Much of the heat produced from burning coal is wasted. A typical coal power plant uses only 33-35% of the coal's heat to produce electricity. The majority of the heat is released into the atmosphere or absorbed by the cooling water. Once the 2.2 billion gallons of water have cycled through the coal-fired power plant, they are released back into a lake, river, or ocean. This is enough water to support a city of 250,000 people. This water is hotter (by up to 20-25° F) than the water that comes in. This "thermal pollution" can decrease fertility and increase heart rates in fish.
Typically, power plants also add chlorine or other toxic chemicals to their cooling water to decrease algal growth. These chemicals are also discharged back into the environment.
Burning coal is a leading cause of smog, acid rain, global warming, and air toxicity. In an average year, a typical coal plant generates:
(1) 3,700,000 tons of carbon dioxide (CO2), the primary human cause of global warming-as much carbon dioxide as cutting down 161 million trees;
(2) 10,000 tons of sulfur dioxide (SO2), which causes acid rain that damages forests, lakes, and buildings, and forms small airborne particles that can penetrate deep into lungs;
(3) 500 tons of small airborne particles, which can cause chronic bronchitis, aggravated asthma, and premature death, as well as haze obstructing visibility;
(4) 10,200 tons of nitrogen oxide (NOx), as much as would be emitted by half a million late-model cars. NOx leads to formation of ozone (smog) which inflames the lungs, burning through lung tissue making people more susceptible to respiratory illness;
(5) 720 tons of carbon monoxide (CO), which causes headaches and place additional stress on people with heart disease;
(6) 220 tons of hydrocarbons, volatile organic compounds (VOC), which form ozone;
(7) 170 pounds of mercury, where just 1/70th of a teaspoon deposited on a 25-acre lake can make the fish unsafe to eat;
(8) 225 pounds of arsenic, which will cause cancer in one out of 100 people who drink water containing 50 parts per billion and
(9) 114 pounds of lead, 4 pounds of cadmium, other toxic heavy metals, and trace amounts of uranium.
Bangladesh government has decided to establish 1320MW coal-fired power plant at the mouth of the Sundarbans under Rampalupazila on the Bagerhat beside the Poshur River which project must need a complete environmental clearance. The Bangladesh government signed a joint venture agreement with India's state-run electricity generation company on 29 January 2012 to implement this project. By implementing this coal-fired power plant the Sundarbans will be negatively affected as the Sundarbans is situated only 9km downstream from the project site.
Although there is hot debate between government and environmentalist over the issues, even our prime minister denied that the Sunderbans would be affected by this. How manay times must it be repeated that environmental pollution has already put us on a danger of climate change effects, and almost all the countries from the world are trying to replace those polluting sources with renewables or any other sustainable source, yet Bangladesh still plans with big hopes to walk on that prohibited road.
Another report by Bangladesh Power Development Board (BPDB) says, only around 60% of its population has access to electricity. A country that has been craving to become a middle income country needs, first and foremost, sufficient power supply to its different types of clients, most importantly the clients from industries and other business sectors. To mitigate this crisis, authority concerned need to consider renewable sources with more importance. We need to seek sustainability for ensuring the safe future of energy, economy and environment of the country, so we highly need better technologies, devices and renewable sources for power.
Among prevalent power generation systems, renewable sources and nuclear power plant are being considered as the most promising sources for power generation in the country. But Nuclear Power plant brings us big worries for the risks by way of accidents and the renewable energy sources being utilized to date are not serving us at the highest degree they could. So we need more sustainable power sources or technologies to accelerate the transfer of power generation from non-renewable to renewable and green technologies. Here Solid Oxide Fuel Cell (SOFC) technology could be a great solution, a great catalyst to this acceleration of the shipment to green and clean technology.
SOFC technology is best for its efficiency, low emission, fuel flexibilities and a few other amazing features.We know, a technology is sustainable when it is durable from economic, environmental and societal aspects. From sustainability aspect, Solid Oxide Fuel Cell has been appreciated as a clean and sustainable technology for a few decades and for its approprite features. Solid oxide fuel cells (SOFCs) offer a clean, low-pollution technology to electrochemically generate electricity at high efficiencies. This high temperature fuel cell is highly efficient (60-70%), even far better than solar system (15-25 %) and Gas Generator (25-35%). It is more environment friendly than any other fuel production systems.Although gas generators are cost effective, normally a 1 KW gas generator systems costs $800 (around 64000Tk) but the fuel efficiency is poor (25-35%).On the other hand,the cost of a 1KW SOFC is usually $ 2000-2500 (160000-200000Tk), which is justified by the long service life/durability (8-10 years) of ceramic-SOFCs.
Solar cell has long been thought the only option for Bangladesh as an alternative source of power generation, but considering the low efficiency (only 15%) and high cost ($3500-4500/ 280000-360000Tk for 1 KW cell) compare to SOFC cells, SOFC could be the best option in near future in our country. Other than use in industries, home, shops etc SOFC is also suitable for mobile applications like CNG vehicles, cars etc in our country.
So, government should be more prudent for the sake of the country and its citizens when it takes such big decisions which could affect people living here horrendously. Trying to leave coal and such other sources for power little by little would bring us a better and sustainable future. Delaying debate or tricky games may bring to the fore some clever interested party as the winner, but will never ensure the environmental purity and safety that we, the sixteen crore people of Bangladesh, badly need.
Reference:
1. Dr. Abdullah Harun Chowdhury, Impact of coal based power plant at Rampal, Khulna University
2. "Solid oxide fuel cells (SOFCs): a review of an environmentally clean and efficient source of energy" –BoudgheneStambouli & E. Traversa