India: national essay competition for schools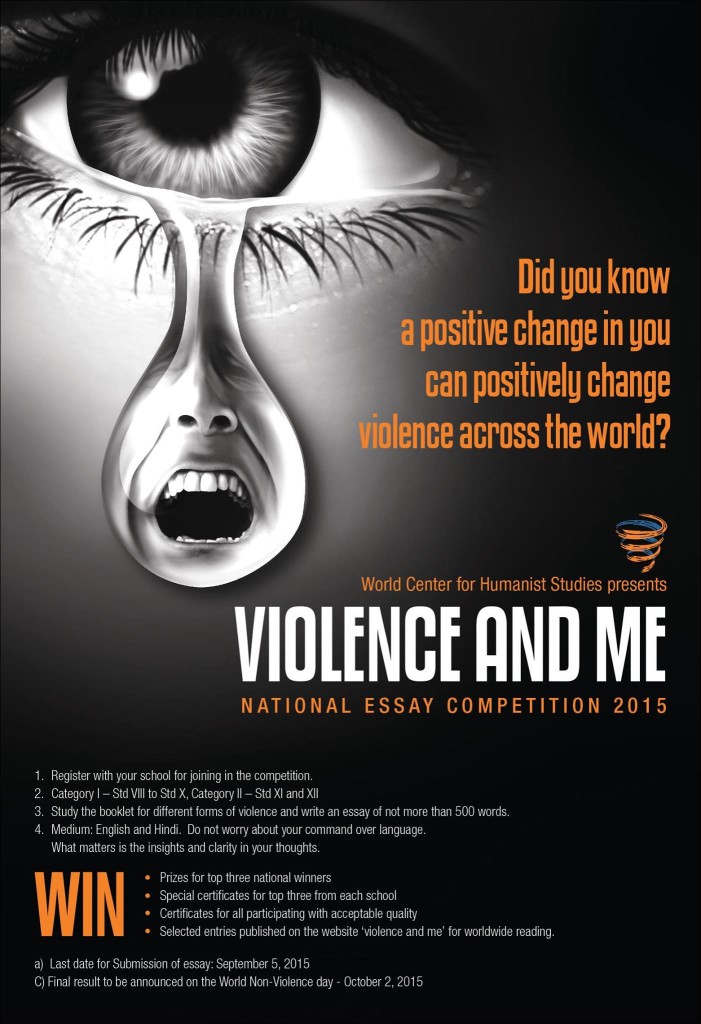 I need your help!I am delighted to inform you that as a member of World Center for Humanist Studies, I am associated with organizing a National Essay Competition for schools.The objective is to sensitize young minds that to build a better society we need to understand violence. Anything that hurts a person is violence. It is not only physical but there are various forms and all of us not onl
y face it but often also indulge in it.
We need to approach schools all over the country with a request to announce the competition to their students from Std VIII to Std XII.
I need your help, in taking this proposal to the school principals in your area. In case you or anyone from your family can do this , it will be a great contribution in the real formation of the youngsters for a better society.In case it is possible do let me know so that I can send you the soft copy of the letter and other material.
Should you be interested in this campaign. Please get in touch and we can provide related documents:
Letter to the principals
Booklet on different forms of violence for student's reference
Big changes begin with small steps…. help me by taking this small step!