Haitian Diaspora Marched Against Expulsion of Dominico-Haitians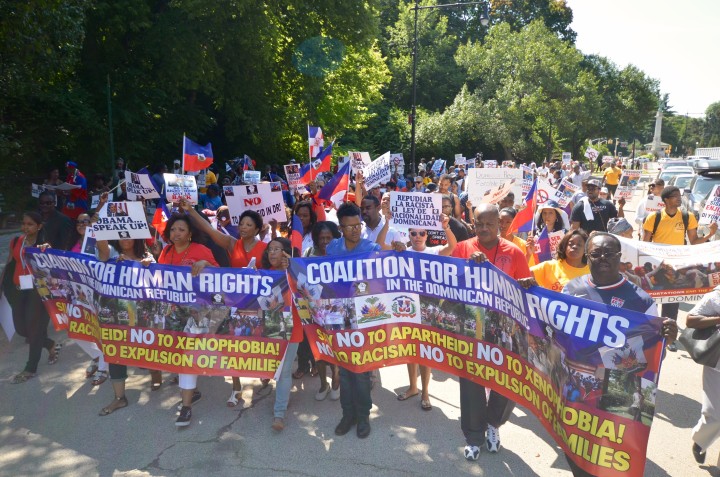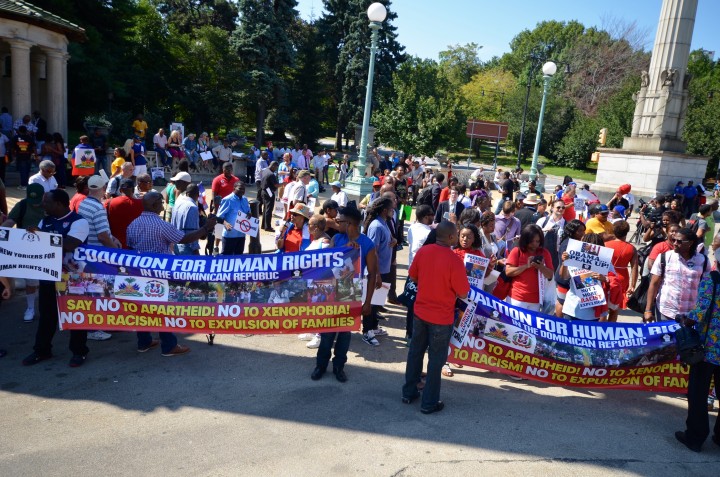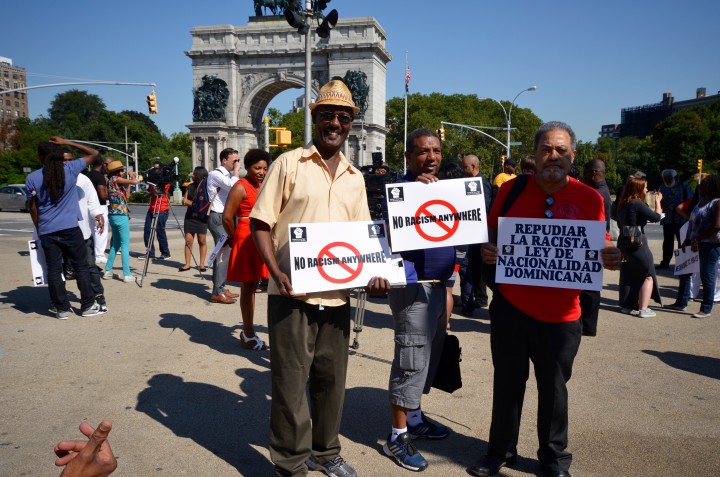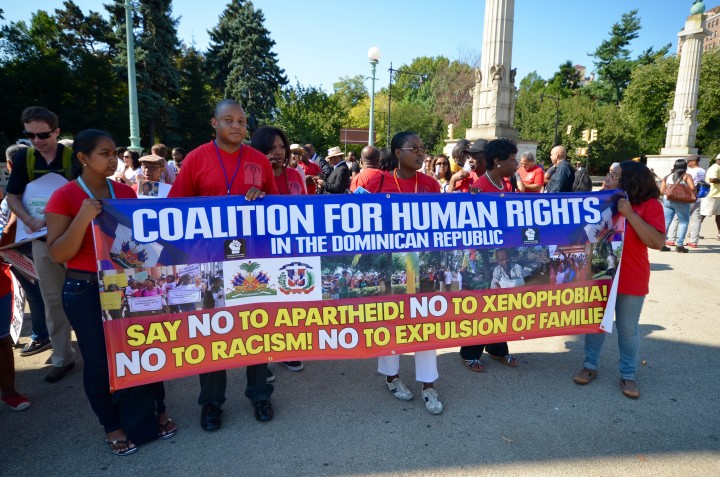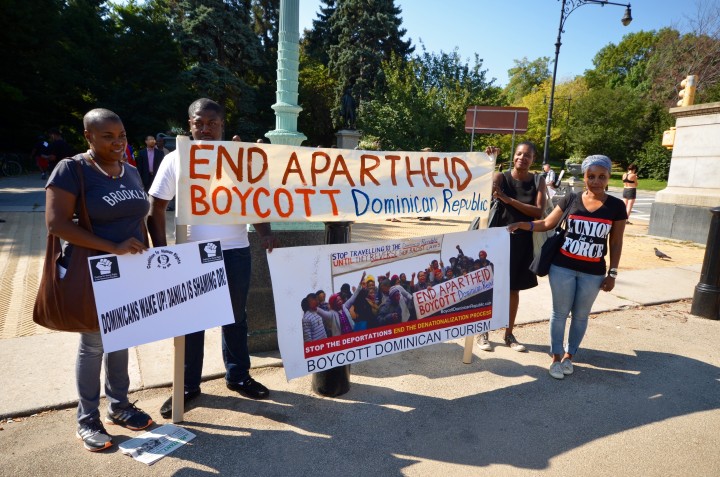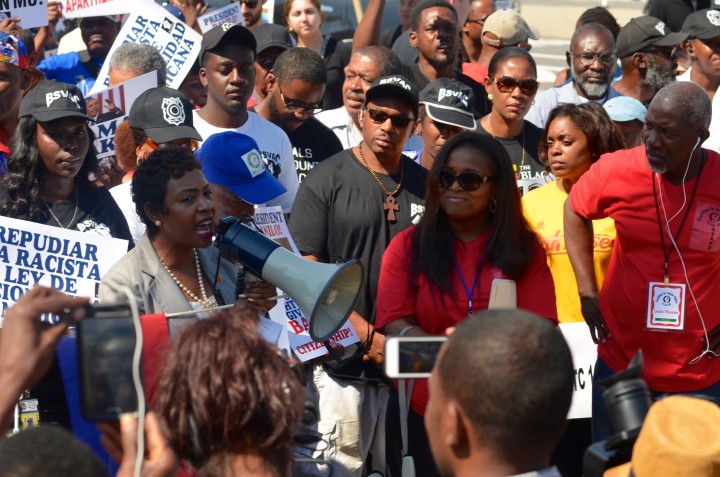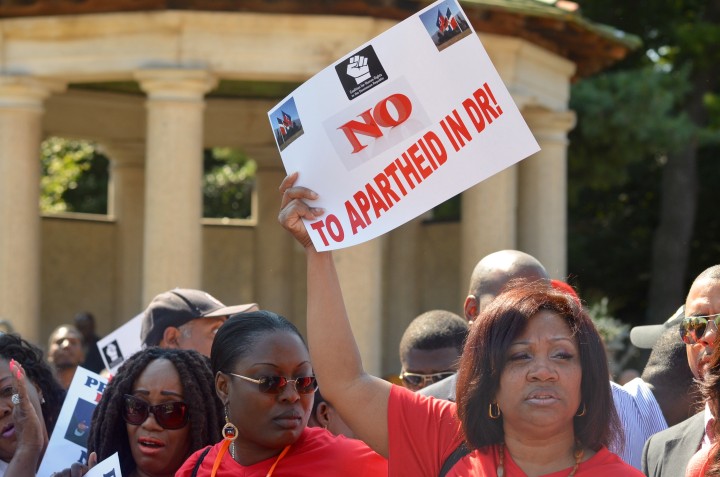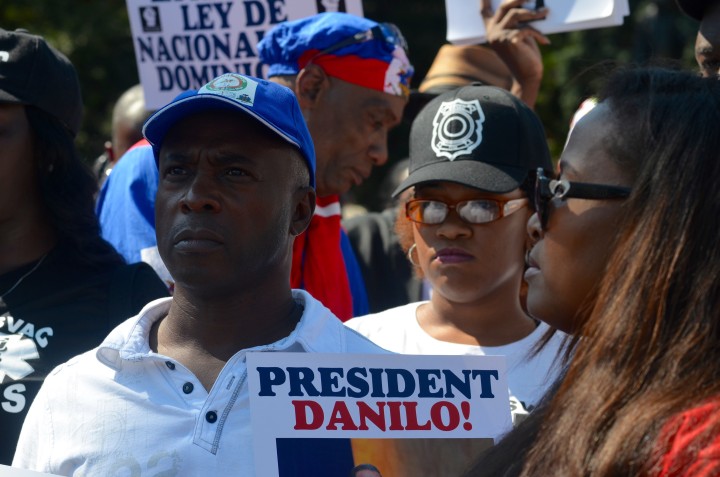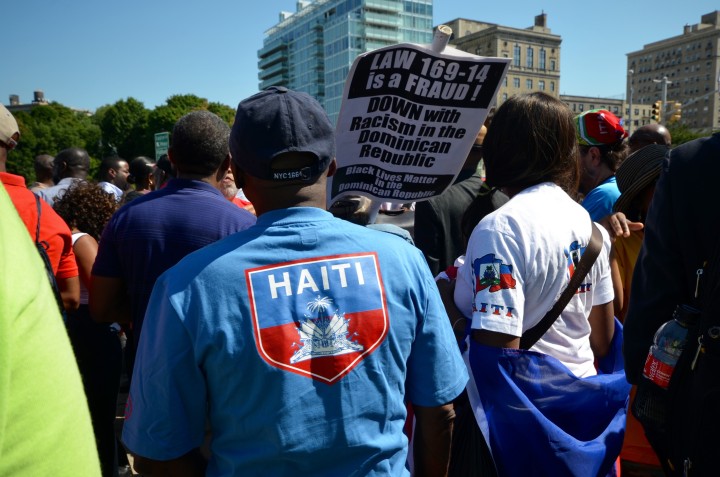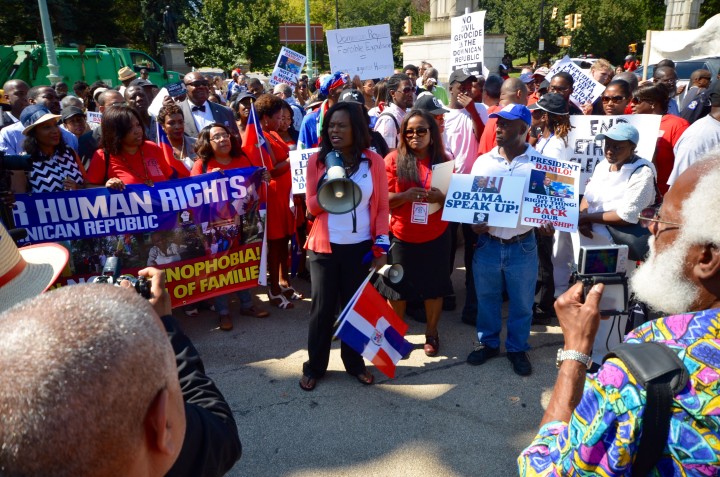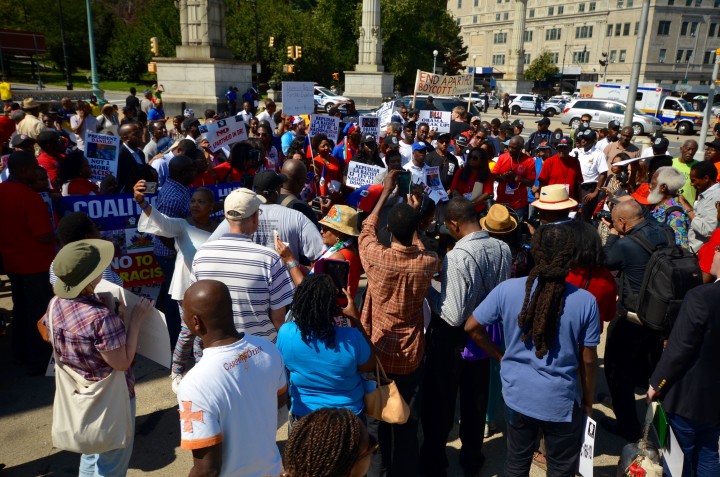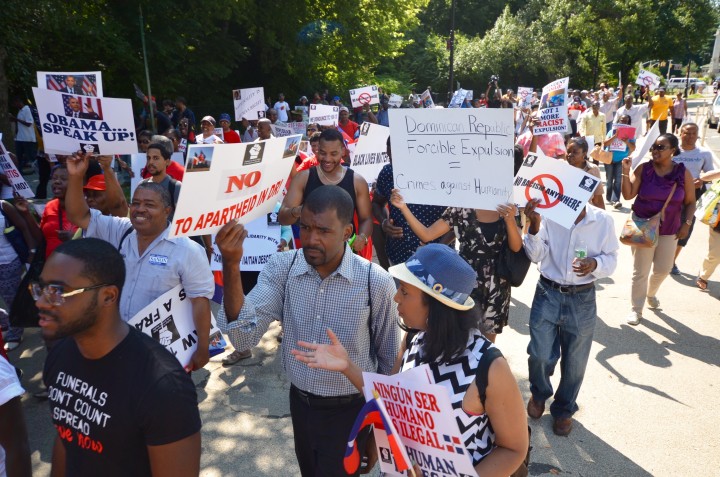 "This demonstration is meant to put the world on notice and ask for an immediate end to the racist and xenophobic policies being perpetrated against people of Haitian ancestry in the Dominican Republic." said  Ray Laforest, director of organizing for AFSCME and District Council 1707
Demands from the coalition include that the Dominican government return citizenship to those affected Haitians, ensure the safety and security of all people of Haitian descent from acts of violence, intimidation and forcible removal from the country and for the U.S. government and the international community to exercise all influence to ensure that the basic human rights and civil rights of all people are protected in the Dominican Republic.
Dominican authorities have stripped citizenship from individuals born in the country solely because they have Haitian heritage.  As to emulate the precedent set by the former dictator Trujillo, the authorities have threatened to expel these individuals from the country and created an atmosphere of intimidation and fear.
In 2013, a Dominican court ruled to retroactively change the criteria needed to obtain nationality for those born to immigrant parents after 1929. The men and women affected by this decision are the descendants of immigrants.
"I call on the Dominican government to respect basic rights guaranteed to all people, including Dominicans of Haitian descent, under international law," New York City Mayor Bill de Blasio said in a statement.