UNHRC resolution A/HRC/29/L/35 re Gaza 2014 in the International Media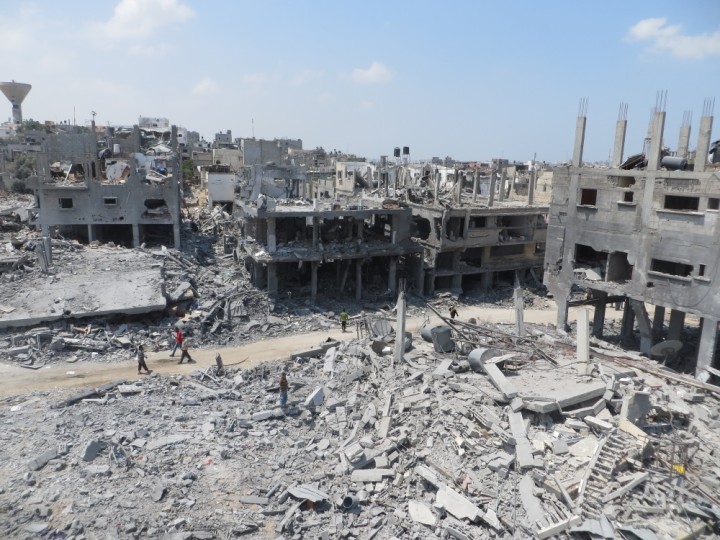 Haaretz
"UN human rights chief: Israel may be committing war crimes in Gaza
"Despite Israeli lobbying, Palestinians have managed to call for a vote on Wednesday on severe condemnation of IDF operation in Gaza."
Russia Today
"Israeli Prime Minister Benjamin Netanyahu attacked the UN Human Rights Council following a resolution accepting a UNHRC report, which presented evidence of war crimes committed by both Israel and Hamas in the summer of 2014.
"It urges the implementation of the report's recommendations and calls for proper prosecution of Israeli officials responsible for the alleged violations." …. "Forty-one countries voted in favor of the resolution, while the US was the only country to vote against it. India, Kenya, Ethiopia, Paraguay and Macedonia abstained. The resolution was presented by the Palestinian delegation and backed by Muslim states."
The Indian Express
"Gaza conflict: UNHRC adopts resolution as India abstains
"Resolution calls on all UN officials to implement the report's recommendations and on UNHRC member states to ensure the application of international law in the occupied Palestinian territories.
"Although India, Kenya, Ethiopia, Paraguay and Macedonia abstained, the resolution was adopted as 41 countries voted in its favour. These included European Union member countries Britain, France and Germany; China, Pakistan, Bangladesh and Maldives from India's neighbourhood and Russia. Israel's closest ally US was the only country to vote against the resolution."
The Guardian
"UN accuses Israel and Hamas of possible war crimes during 2014 Gaza conflict
"Commission appointed by UN human rights council says those responsible for suspected violations of international law must be brought to justice. A United Nations inquiry into the 2014 Gaza war has accused Israeli and Palestinian factions of multiple potential violations of international law including suspected war crimes. Calling on Israel to "break with its lamentable track record" and hold wrongdoers responsible, the hard-hitting report commissioned by the UN human rights council lays most of the blame for Israel's suspected violations at the feet of the country's political and military leadership.
"The commission – chaired by a former New York supreme court judge, Mary McGowan Davis – says leaders should have been aware as the war progressed that their failure to change course was leading to mounting civilian casualties. "Those responsible for suspected violations of international law at all levels of the political and military establishments must be brought to justice," it says."