South Africa's 'Operation Fiela'
This post is also available in: Spanish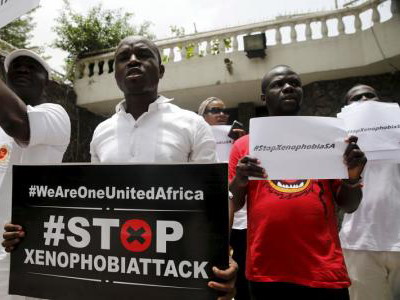 Johannesburg: South Africa's 'Operation Fiela', which means operation sweep, is indeed bearing fruit since it started operating, and there are positive results. The operation is made by army and police units where they patrol in the crime hot spots of Johannesburg.
This operation follows the recent wave of xenophobia and attacks on foreigners, and beyond that, while patrolling those much talked about streets in Johannesburg, the officers have also been raiding flats and hostels where there are many illegal immigrants and many of these have been arrested. Drugs and other illegal activities were uncovered.
The undocumented foreigners have been arrested and apprehended to be handed over to the Department of Home Affairs to be deported back to their native countries. On another front the Department of Home Affairs is recommending that there should be a Border Management Agency. This was once mentioned by the Minister of Home Affairs Mr. Malusi Gigaba..
There is a strong argument from civil rights activists that Operation Fiela is exposing children to a wrong environment, especially in the moment when women are arrested, and during detention in the cold conditions while waiting to be deported.
On a different note one authority expressed his view: "Foreigners have incredible blessings in this country," that was according to Bishop Paul Verryn of the Central Methodist Church, Johannesburg.