Nepal quake leaves 1 million kids without classrooms: UNICEF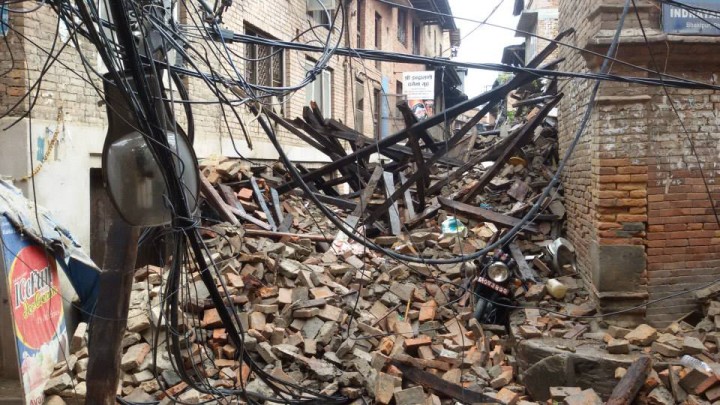 The United Nations Children's Fund (UNICEF) says nearly one million children in Nepal have been left without classrooms following the deadly 7.8-magnitude earthquake that struck the country late last month.
The UNICEF announced on Thursday that nearly 24,000 classrooms were either damaged or destroyed by the strong quake that hit Nepal on April 25, calling for urgent measures to set up temporary learning spaces and repair the damaged schools.
The UN agency added that many of the nation's learning centers sustained even more damages in the aftershocks that followed the severe tremor.
"Almost one million children who were enrolled in school before the earthquake could now find they have no school building to return to," said UNICEF's representative in Nepal, Tomoo Hozumi, adding, "Children affected by the earthquake need urgent life-saving assistance like clean water and shelter, but schools in emergencies — even in a temporary setup — play a vital role too."
The UN body further expressed concerns that the tragedy may reverse the remarkable progress that Nepal has made in its education sector over the past 25 years, during which the rate of primary school enrollment has climbed by over 30 percent, from 64 percent to more than 95 percent.
This is while government schools across the impoverished nation have been shut down following the earthquake, which has so far left almost 8,000 people dead and many more homeless. The public schools, however, are scheduled to reopen on May 15.
According to UNICEF, over 90 percent of schools in the worst-hit districts of Gorkha, Sindhupalchowk and Nuwakot are estimated to have been ruined by the quake.
The agency says it has set up child-friendly spaces in and around the nation's capital of Kathmandu to help pupils overcome the trauma of the tragedy and offer a safe place for those left homeless prior to the reopening of schools.