May the 4th: The Day of Testimony
This post is also available in: Spanish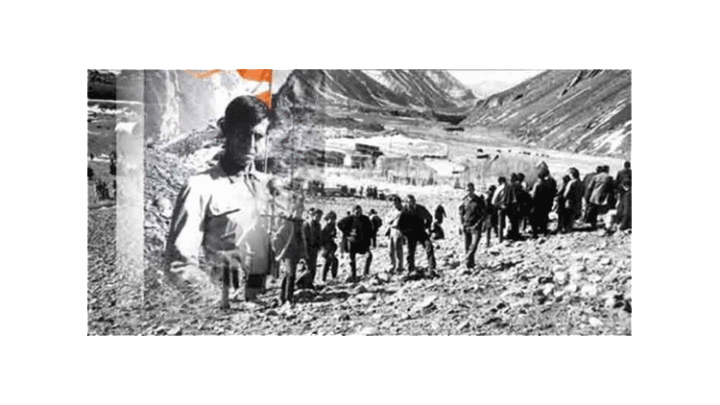 "From this magnificent place we should consecrate this movable day so that in the future it will be known as the 'Day of Testimony': a testimony that gives privilege to this human attitude and that is itself justified above all ideologies, all theories and all calculations of practical consequences. This point of view, in which the primary is the expression of human life with its certainties, its doubts, its attempts and its rebellions, lifts up those who have their feet on the Earth and their head in the heavens." These were the words spoken by Silo in Manantiales Park of Study and Reflection in May 2006.
So it is that in different Parks of Study and Reflection of the work people are marking one more year since the events of 46 years ago in Punta de Vacas, an outpost at the foot of Mount Aconcagua, where Silo gave his inspiring speech 'The Healing of Suffering'. "On May 4th, 1969, we held our first public event; it became the founding event of our current of thought. This founding event 37 years ago did not start from a declaration of principles, nor from a more or less ideological document, nor from an institution, but rather from a testimonial attitude that—in defiance of the military dictatorship—was expressed against all forms of violence," Silo explained in the same event in 2006.
In that first public speech by Silo in 1969, in the poetic context given by the snowy peaks of the Andes he explained that the most important knowledge for life ("true wisdom") doesn't coincide with the knowledge found in books, universal laws, etc., but rather that it's a question of personal, intimate experience. The most important knowledge for life concerns the comprehension of suffering and how to overcome it. Here Silo differentiated between physical pain and mental suffering. Pain can retreat in front of the advance of science and justice, but mental suffering only retreats in front of faith, in front of the joy of living, in front of love.
"You must understand that this suffering is always rooted in the violence that exists in your own consciousness," he said before going on to describe the different forms of violence: physical, economic, racial, psychological and moral. "Notice how violence always stems from desire. The more violent a person is, the cruder are that person's desires," he continued in that founding address.
And then he proposed, "But notice that there are desires of different qualities. There are cruder desires, and there are more elevated desires. Elevate desire, purify desire, surpass desire! In doing so, surely you will have to sacrifice the wheel of Pleasure—but you will also become free of the wheel of Suffering." "Only inner faith and inner meditation can end the violence in you, in others, and in the world around you."
These words continue to circulate through different cultures reaching the hearts of those who seek the means to overcome their inner violence, to overcome the violence that harms our societies and who seek a better, different, truly human and nonviolent future. In the nearly 50 Parks of Study and Reflection scattered in different latitudes across America, Europe, Africa and Asia the Day of Testimony is marked to go deeper in this human attitude as the condition for the new world that is being born.