Swedish prosecutors agree to question Assange in London
This post is also available in: Italian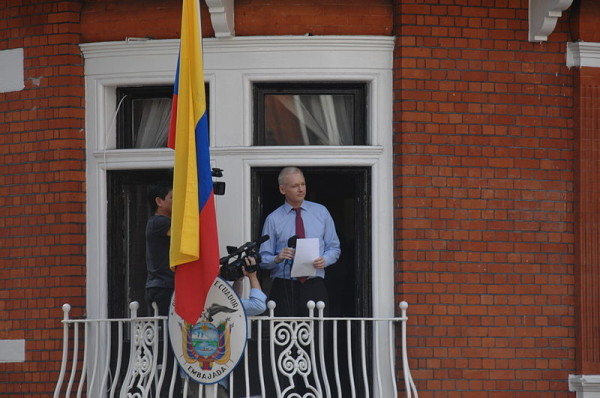 Julian Assange's team of solicitors have claimed victory after a Swedish prosecutor agreed to question him in London, following a two and a half years deadlock during which he has been unable to leave the Ecuadorian Embassy that offered him sanctuary.
Mr Assange is also considering suing UK's deputy Prime Minister for stating that he has been charged with sexual offenses. To this days no charges have been produced and that will be the purpose of the interrogation by the prosecutor, to decide if there is a case.
The Wikileaks founder has stated that he fears being handed over to the US by Sweden to face espionage charges over revelations made by the whistle-blower website.
The prosecutor's change of mind appears to relate to the statute of limitation on several of the crimes of which Assange is suspected as it is due to run out in August 2015.