Assange demands rape case files before Sweden questions him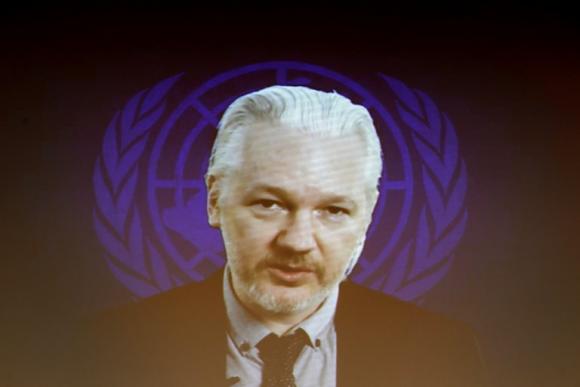 Geneva, Switzerland, March 23 (Andes).- WikiLeaks founder Julian Assange will agree to be questioned by Swedish prosecutors in London over rape allegations, but only if he is given access to the investigation files, his defence said Monday.
"We need to be provided access to the entirety of the proceedings, which for four and half years has been in the hands of the Swedish prosecution and not in the hands of the defence," said Baltasar Garzon, a former Spanish judge who is Assange's lawyer.
Swedish prosecutors offered earlier this month to drop their previous demand that Assange come to Sweden for questioning about the 2010 allegations, marking a significant U-turn in the case that has been deadlocked for nearly five years.
Sweden issued an arrest warrant for Assange in 2010 following allegations from two women in Sweden, one who claimed rape and another who alleged sexual assault.
The Australian former hacker, who has always vehemently denied the allegations and insisted the sexual encounters were consensual, has been ensconced in Ecuador's embassy in London since 2012 to avoid extradition to Sweden.
He has long offered to be interviewed by prosecutors at the embassy or by video link.
"That offer has always been on the table. It has been repeated again, and again and again, and I am very pleased that the prosecution has finally accepted that offer," Assange said via video feed to a diplomatic conference on how to protect whistleblowers from prosecution.
He added though that "there are details to work through" since three countries were involved and it remained unclear which jurisdiction would apply.
– 1,000 days in embassy –
Garzon told AFP on the sidelines of the conference in Geneva that the defence team had yet to respond to the Swedish authorities' request for an interrogation to take place at the Ecuadorian embassy in London.
"Of course we will agree to the interrogation, but they have to guarantee minimum prerequisites," he said, stressing that giving the defence access to the investigation files was "simply the minimum rights of any person subjected to a judicial process."
He said it remained unclear when the interrogation might take place, but that "it should be fast".
That would be good news for Assange, 43, who pointed out that he had spent 1,006 days holed up in the Ecuadorian embassy "without charge", and another 560 days mainly under house arrest in Britain "without charge in any country".
Former French judge and European Union parliamentarian Eva Joly voiced outrage at how Assange's case had been handled.
"I think Sweden has an answer to give. Why did they let this situation take 1,000 days?" she told the conference.
Assange has refused to go to Sweden for fear he would be passed on to the United States, where investigations are going on against him and WikiLeaks over the 2010 release of 500,000 secret military files on the wars in Afghanistan and Iraq and 250,000 diplomatic cables.
A former army intelligence analyst, Chelsea Manning, is currently serving a 35-year prison term for passing classified documents to WikiLeaks, and Assange pointed out that according to the draft charges, he himself could face 45 years behind bars.
Garzon said Assange would remain in the Ecuadorian embassy until Britain grants him safe passage to Ecuador, where he has been granted asylum.
AFP