Humanist Party Buenos Aires launches election campaign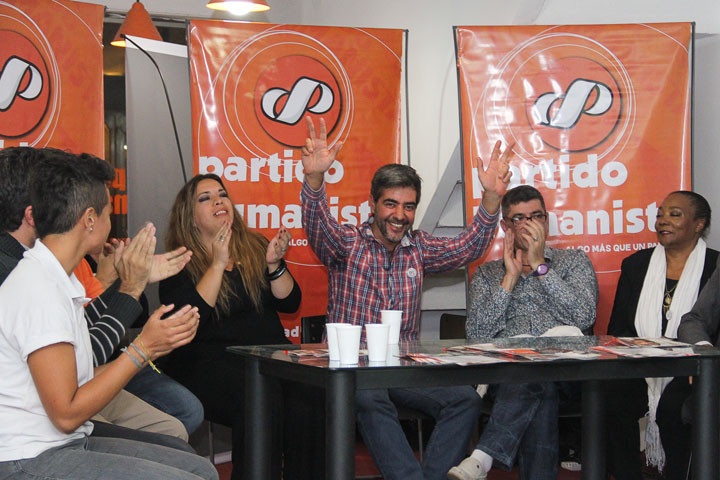 Hello friends!
In Buenos Aires we are in campaign until 26/04. There are simultaneous and mandatory open primaries. This means we need 30,000 votes (1.5%) to surpass this instance and participate in the general elections of 05/07.
We hope, based on the joy and conviction with which we are presenting the Humanist Party with our own list in the elections.
Attached is a press release and a photo of today, when we held the campaign launch event.
We need cooperation of all humanists of the world since  our campaign will make the most of social networks and in that way we can reach many citizens quickly (and cheaply!)
Friends can help us easily by clicking "Like" and sharing content of these pages Facebook:
Soon there will be pages of the candidates and also activities on twitter.
Also would be good to forward this message to lists of other agencies and also of Silo's Message …
Thank you very much for ya! And a big hug with Peace, Strength and Joy!
Paula.