Greece edges closer to an exit from the Euro as Germany gets ready to push
This post is also available in: Italian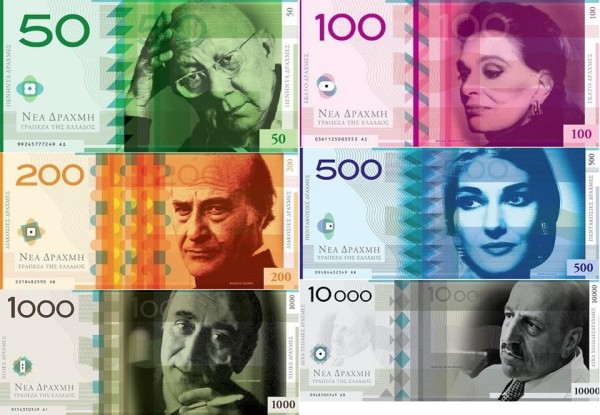 The game currently being played by members of the Eurozone to see who will change position first is coming into its final days.
Greece is asking for time to come up with a new plan and to receive financing to act as a bridge between the old arrangement and a new one. According to Wolfgang Schäuble, the German Finance Minister, the question is whether Greece will extend the current bailout scheme with all the existing austerity measures. But Germany just isn't listening because Greece has repeated time and again that there will be no extension to the existing scheme. Whatever will come next will be different and won't be a bailout.
Yanis Varoufakis seems to be doing absolutely everything he can to keep Greece in the Euro except extending the bailout and he has the support of the Greek people behind him, with recent polls suggesting more than 70% support for the government's position in talks.
In a meeting of the Eurogroup back on the 11th of February Varoufakis expressed the Greek government's commitment to continue with reforms in Greece.
"Our government will be the most reform-oriented government in Greek modern history, and among the most enthusiastic reformers in Europe. Why? Simply because we are not tied to any interest groups. We will deliver results for the people, not for friends or patrons."
"We stand ready to support structural reforms previously agreed with our Eurogroup partners with regard to tax collection, public financial management, public administration reform, improvement of the business climate, reform of the judiciary, spatial planning and the fight against rent-seeking[1]. They are fully consistent with our political mandate, and we will even accelerate them."
"We will take unprecedented action to fight corruption, to fight tax evasion and ensure tax enforceability…"
He explained how the government wants to adjust the country's economy.
"We want to revive infrastructure projects with public and private investors and the support of the EU… we want to invest to reduce energy costs for medium and large scale industries, to support innovation, start-ups and to promote a shift towards sectors with comparative advantages and export potential such as pharmaceuticals, organic agriculture, light manufacturing, energy resources, with the emphasis naturally on renewables."
He corrected the misrepresentations that have been circulating about the privatisation of the port at Piraeus.
"Media reports that the Piraeus port privatisation was reversed could not be further from the truth. Indeed, quite the opposite holds as foreign direct investment will be encouraged as long as the state secures a stream of long term revenues and a say in labour relations and environmental issues."
He also criticised media coverage of announcements to rehire public sector cleaners and increase pensions for the poorest, explaining that these measures have a tiny effect on public spending. And reports that the minimum wage will be raised apply to the private sector and so its impact will be an increase of tax revenue which is good for public finances.
One of the central points of contention is that Greece generates an income of 4.5% more than it spends in order to repay debt. Greece maintains that this is impossible and prevents the country from growing economically. Greece wants to drop the amount to 1.5% allowing anything above that to be directed to economic development.
It comes down to the fact that Germany doesn't trust Greece when she says that she will repay the debt. Germany alone is owed some €50 billion of the €240 billion bailout deal.
Greece has now asked for an extension to a loan to enable the plan to be finalised but Germany so far says no. A letter from Varoufakis to the Eurogroup was received well by many countries but Germany said that it still isn't a substantial solution.
Greece's commitments to repay its debt in full and even asking for a loan extension, in reality, betray Syriza's election pledges but Tsipras believes he can sell it to his domestic audience. Greece has even gone back effectively on her refusal to deal with the hated troika.
As the game goes into its final phase, meetings continue but it still seems possible that Greece could leave the Eurozone. The impact of such a move would be extremely positive in the long term for the Greek economy, but there would be significant short term pain, especially for businesses that trade with other Eurozone countries, but definitely it would make Greece the bargain holiday destination of 2015.
In the meantime, on social media witty Greeks are circulating designs by Greek designer and artist Pavlos Vatikiotis (https://www.behance.net/gallery/6080677/New-Greek-Drachma), for possible new notes of the old drachma currency in case they become suddenly necessary. The designs in the image in this article feature modern day Greek contributors to culture, art and science: Maria Callas (soprano), Melina Merkuri (actress, politician), Odysseas Elitis (Nobel prize winner for literature), Cornilios Kastoriadis (philosopher), Giorgos Papanikolaou (doctor, inventor of the Pap test), and Giannis Moralis (painter).
The game goes on, only whereas for the international financial system, playing games, gambling money, trading with peoples livelihoods is an everyday situation, for the Greeks, it is very far from being a game: this is a matter of life and death for thousands of people living a very real humanitarian crisis.
[1] The unethical practice of spending wealth on political lobbying to increase one's share of existing wealth without creating it.