President Obama and the Immigration Move
This post is also available in: Spanish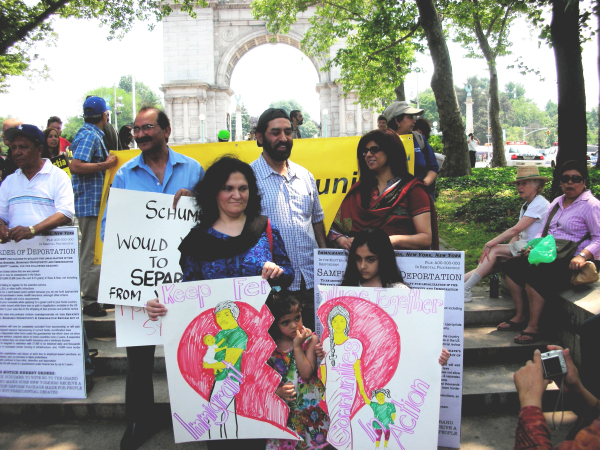 New York 11/20/2014 – For immigrant activists who have been working for immigration reform for more than 10 years, what President Obama did today is what we wanted him to do when he was elected back in 2008. Instead the President decided to work with Congress and the Republican Party to pass "Progressive Immigration Reform". This legislation went through different faces over the years, trying to negotiate between the different political views. During that time the administration deported around 4 million people.  By 2013 it became very clear that Congress had no intention of passing immigration reform any time soon and many of us lost hope.
On Thursday the president signed an executive order to stop the deportation of around 5 million people, protecting  families with US citizen children and undocumented youth that have been in the US before 2010. They will also receive work authorization. This type of order could be temporary and doesn't have the same power as legislation but it will definitely give a break to the most powerless families who have been played as part of political games for decades.
In the November elections, the Democrats lost their momentum and were not able to mobilize their youngest voting base, giving space to the Republicans who won control, from January, of both Chambers of Congress. It will be the largest Republican majority in Congress in nearly a century. Of course the Republicans  immediately announced that they will revoke Obamacare, the health legislation, that took almost 4 years and all Obama's political capital to pass.
Now, with this Immigration proposal, the Republicans are facing an impossible challenge: how to fight both Obamacare and the Immigration executive order and can they achieve anything politically, in the next year, now that they have control of both chambers. The next elections in 2016 are presidential and maybe the electoral campaign has already started.