"Renewable Energy Can Enhance Japanese Energy Security"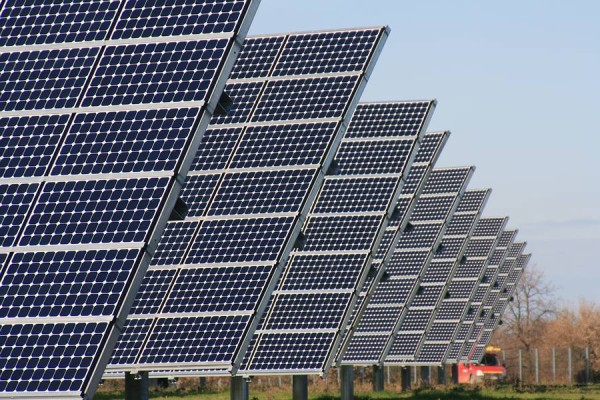 Renewables can lower fuel imports, improve trade balance and address environmental imperatives, new report shows
Tokyo, Japan, 24 October: Speaking in Tokyo on Friday, International Renewable Energy Agency (IRENA) Director-General Adnan Z. Amin highlighted the benefits of renewable energy, citing reduced fuel import cost, economic growth and job creation impacts in Japan and countries around the world.
"A shift in the energy mix focusing on local renewable energy sources could lower fuel import costs, improve the trade deficit for Japan and enhance energy security in the long-term. In light of dramatic technology cost reductions, the case for widespread renewables adoption is now compelling." Mr. Amin said at the Japanese launch event of Rethinking Energy, IRENA's flagship publication.
In 2011, due to the increase in fuel import costs, Japan recorded a trade deficit for the first time in 31 years. The trade deficit for 2013 is 11.5 trillion yen.
A convergence of economic, social and environmental drivers are behind Japan's recent ascendance as a renewable energy leader. After shuttering nuclear power plants in the wake of the Fukushima Daiichi nuclear power accident in 2011, the country has seen a surge in new renewable energy capacity. In less than two years (between July 2012 and March 2014), Japan's renewable energy installed capacity has increased by 43 percent. In 2013, Japan became the fastest-growing clean energy market in the world, growing by 80 percent to $28.6 billion, almost all of which was invested in solar.
"Japan has become a global renewable energy powerhouse and what we are currently witnessing in this country resonates strongly with the growth story of renewables around the world," added Mr. Amin. "But it is important to maintain the momentum to realise the long-term benefits of an energy system that is sustainable, secure and environment friendly."
The event, hosted by the Japan Ministry of Economy, Trade and Industry (METI), highlighted the changing global power sector and how technological advances, economic growth and climate change are transforming it, the major themes found in this first edition of REthinking Energy.
"International cooperation is critical to the advancement of renewable energy worldwide and IRENA provides the platform for such cooperation, said Mr. Takayuki Ueda, Commissioner, Agency for Natural Resources and Energy of METI, in his opening remarks. "We expect REthinking Energy to be a milestone for all those related to renewable energy."
The presentation of the report was followed by a high-level panel focusing on challenges in and specific approaches to introducing renewable energy worldwide, particularly in Asian countries. Chaired by Mr. Amin, the panel featured Mr. Nobuo Tanaka, Global Associate for Energy Security and Sustainability, The Institute of Energy Economics and Former Executive Director of International Energy Agency; Mr. Munehiko Tsuchiya, Executive Director of NEDO; Mr. Kuniharu Takemata, Executive Managing Director of J-Power and Pofessor Mitsutsune Yamaguchi, Visiting Professor at the University of Tokyo.
"While the need of huge investment is a big problem, achievement requires rethinking to utilize advanced technologies in Japan such as grid infrastructure and storage," said Global Associate for Energy Security and Sustainability at the Institute of Energy Economics and former International Energy Agency chief Mr. Nobuo Tanaka. "But most importantly in Japan," he added, "unification of the power frequencies between the western and eastern parts of the country is necessary."
During the visit to Tokyo, IRENA Director-General Amin also held meetings with the METI, Ministry of Environment, Ministry of Foreign Affairs and Ministry of Agriculture, Forestry and Fisheries.
For more information about Rethinking Energy, including a Japanese executive summary, please visit: www.irena.org/REthinking