Iraq. Syria. Here we go again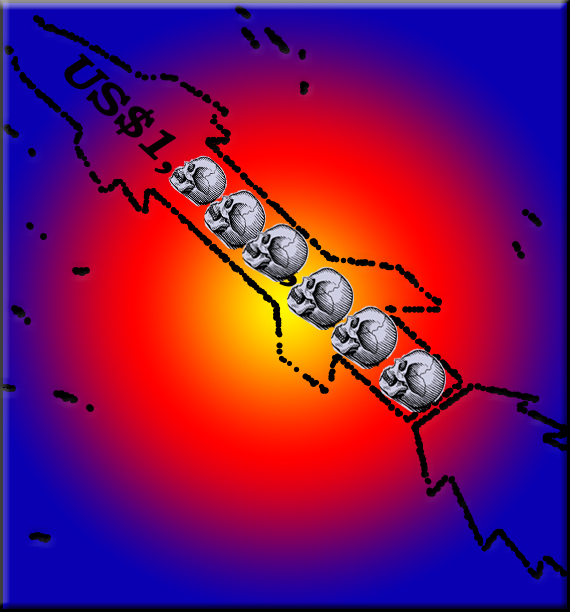 An article of quotes? That would mean all that can be said has already been said
How about…?
Voltaire
"Those who can make you believe absurdities can make you commit atrocities."
George Santayana
"Those who fail to learn from the mistakes of their predecessors are destined to repeat them."
"Fanaticism consists in redoubling your efforts when you have forgotten your aim."
Mahatma Gandhi
"An eye for an eye will only make the whole world blind."
"I object to violence because when it appears to do good, the good is only temporary; the evil it does is permanent."
Isaac Asimov
"Violence is the last refuge of the incompetent."
Susan Sontag
"To paraphrase several sages: Nobody can think and hit someone at the same time."
Noam Chomsky
"See, people with power understand exactly one thing: violence."
John Lennon
"I am a violent man who has learned not to be violent and regrets his violence."
Duke of Wellington
"Next to a battle lost, the saddest thing is a battle won."
Silo
"In this unfortunate world where force and injustice reign over the countryside and the cities, how are they thinking of ending the violence? Perhaps they think they are an inspiring example for new generations when they rant against the world in the guise of a video game; when they threaten like the worst kind of bully; and when finally they send their children to invade, to kill, and to die in distant lands.  This is not a good path, nor is it a good example."
The Million Dollar Missiles
What would happen if instead of bombing ISIL, or whoever, with missiles worth $1M, the same money were invested in programmes of health and education throughout the globe? What would happen if knowledge was shared as humanity's heritage rather than profit-making secrets? What would happen if we saw the planet as our collective habitat where nobody pollutes or contaminates the air and water others use? What would happen if we all worked towards reconciliation relegating revenge and violence to humanity's pre-history?
I have no doubt that those who benefit politically and economically from war will continue to find the way to "produce" (somehow) increasingly nasty "enemies" to counteract the bullying fatigue and moral outrage of the taxpayers funding those missiles. Therefore nonviolence cannot be just passive, Active Nonviolence is the force that will change the world.