Correa Urges to Improve Pensions in Rural Sector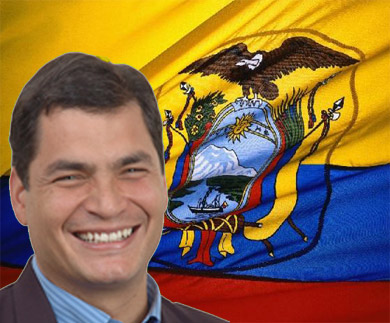 Quito, Aug 29 (Prensa Latina) President Rafael Correa urged today to improve pensions in the rural sector until they match those in the urban sector, and reiterated his government's support to farmers. He explained at the 6th Intercultural Meeting of Rural Social Insurance, running today in the coastal province of Manabi, that the retirement pensions in the cities average 400 USD while in the rural areas they are 10 times lower.
After reiterating the commitment to increase substantially the standard of living of farmers and fishermen, Correa said he will protect domestic production above all. "We won't allow foreign subsidized goods to come," said Correa, who added that the trade agreement recently signed with the European Union is not a Free Trade Agreement like that signed by neighbors Colombia and Peru with the United States.
"We have established red lines; we haven't gone beyond them, and there is protection for small farmers and the domestic small farm production," he said.