Argentina Contacts US Banks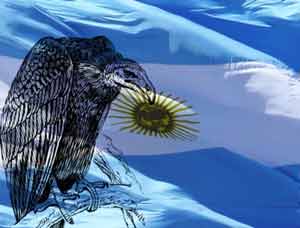 Buenos Aires, Aug 6 (Prensa Latina) Argentina is in contact with the Citibank and the Bank of New York to timely transfer its payments to the creditors that agreed to restructure the country"s debt and that were blocked by [US] Judge Thomas Griesa. The decision was notified the eve by the Ministry of Economy in a communiqué in which it said that a legal warning will be published in the national and international press to the creditors who participated in the negotiations in 2005 and 2010.
The funds deposited in New York belong by law to the creditors and payments have been improperly blocked by Judge Griesa.
The news agency Telam reported that the International Swaps and Derivatives Association Inc. (ISDA) said last Friday that Argentina is not in default.
ISDA spokeswoman Lauren Dobbs told Telam that on Monday, the members, including the vulture fund NML Capital, held meetings on the issue and concluded that there was neither a "moratorium" or "rejection" of the debt by Argentina.
The ISDA arrived at that conclusion on Monday, after learning that Argentina had opened an investigation into an alleged fraud and will ask the US Stock Commission for information to determine if the maneuvers by the vulture funds with Judge Griesa can be considered speculative fraud.