Gaza and the definition of violence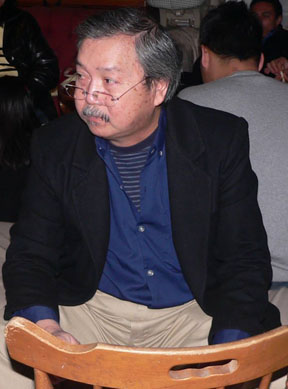 I ask, what is violence, really?
Depending on where in the political spectrum one is, either it's Hamas or Israel's fault that the Gaza Strip is once again flaring up into violence. But, it's clear that the majority of people agree that Israel's reaction – the target bombing of Gaza – is disproportionate to the rockets from the Hamas. So far, more than 469 Palestinians [civilians – as of Monday 10am Hong Kong time] killed in Gaza by IDF bombs; figures provided by the UN children's agency on Sunday showed that at least 73 of the victims were under the age of 18. And only 1 Israeli killed from Hamas rockets [20 soldiers by Monday 10am Hong Kong time]. If this not a one-sided conflict, I do not know what is!
 By Godi Gutierrez
I tried searching for statistics about the conflict on Google, by typing the following on the search field: "Number of Israel missiles fired into Gaza". And you know what? Even the search results in Google are warped. I was searching for "Number of Israel missiles fired into Gaza", and I got more search results from – "Number of rockets fired into Israel from Gaza". Of course, no one can deny that the news around the world is biased against the Palestinians, in favor of Israel.
I'm not going to play the blaming game here, nor am I going to look for the offender in this conflict. Although, some people are saying the problem started only in 1948, when the State of Israel was established on May 14, 1948; and some are saying that the conflict started as recent as 2006 when the Hamas took power in Gaza; but it does seems clear to me that the root of this conflict just cannot be found anymore – it is just too way back; the root is too way deep for anyone to see it. But, what people are seeing now are just the fruits of those thousands of years old conflict in the Middle East.
What is really clear to me is that people simply do not know the real definition of violence. The headlines say "Thousands flee as Israel pounds Gaza; death toll climbs…". And the whole world is suddenly awake and angry. So many children dead from an all-out bombing campaign from Israel. This is the wake up call. I'm not saying that Israel should continue this assault on innocents; but at this very moment, there are 85,000 children dying from hunger every single day and no one is angry.
Children killed by bombs is violence, while children dying of hunger is natural, what? So, therefore, it's not violence?
There many forms of violence; and these are physical, racial, religious, gender, psychological, and economic violence. When 469 people are killed from bombing campaigns; with so many children included – this is physical violence. When 85,000 children die of hunger every single day, this is economic violence. When a mother is fearful of the next bomb killing her only child, that's psychological violence. When a mother is fearful of her child dying from lack of nutrition, that's psychological violence.
We should condemn Israel for its disproportionate bombing of Gaza; but we should also condemn Hamas for firing rockets into Israel. These are examples of physical violence. But, we should not forget the other forms of violence that are prevalent in the whole world, and in all levels of society.