Japan: legitimate self-defence or militarism?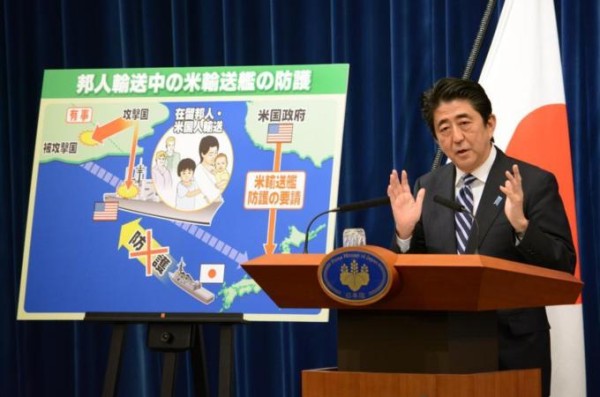 Japan's prime minister is attempting to revise constitutional pacifism to allow for strengthening of armed forces.
Dear all,
Below please find the link to an opinion piece, just published on Al Jazeera, that I co-authored with my colleague Celine Nahory in regards to the latest developments in Japan – namely the publication of Prime Minister Abe's plan to re-interpret war-renouncing Article 9 of the Constitution. This piece critically overviews and analyzes Abe's intentions and methods, the rising nationalism and militarism they reveal, and their repercussions for Japan and the region. It further discusses the challenges ahead for Japan's peace movement to remain relevant. Hope this is of your interest and helps understand what is going on in Japan.
Best regards,
Akira Kawasaki
Peace Boat
http://www.aljazeera.com/indepth/opinion/2014/05/quakes-japan-pacifism-201453074531999339.html
Quakes in Japan's pacifism
30 May 2014
Al Jazeera
Akira Kawasaki and Celine Nahory
Akira Kawasaki
Executive Committee member, Peace Boat
http://www.peaceboat.org/english