5th International Photo Contest "Peace Is"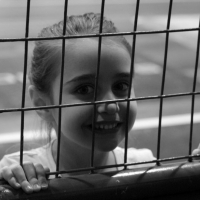 After being exposed at 8 different cities in Greece and Cyprus, and with more than 4000 visitors, the exhibition is now in Athens!
From 13 until 16 May, at the Cultural Center of Athens, Academy Str. 50 (entrance from Solonos str.), at the Eu-topia cafe of the Information Centre Europe Direct, the Athenians will have the opportunity to see the 74 award-winning photos.
The exhibition will be open daily from 9:00 to 13:00 hrs. only for schools, and from 18:00 to 21:00 hrs. for all.
The opening will be held Tuesday, May 13 at 20:00 hrs. You can find further information here :
https://www.facebook.com/events/278883388955263/

On the occasion of the exhibition, Saturday, May 17 at the same venue, will be held open dialogue on the internal and external violence and the output of active nonviolence.