UK councils may outlaw peaceful demonstrations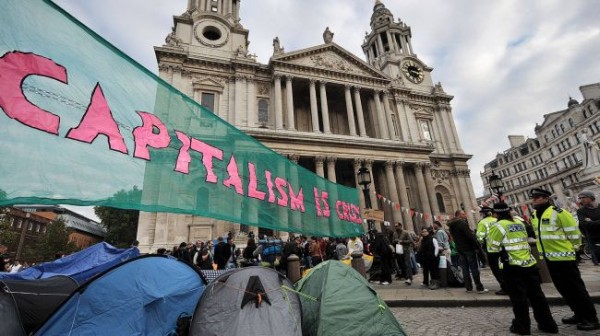 Campaign groups warn that peaceful protests could be outlawed across Britain because of a legislation, which grants councils new powers to criminalize behavior deemed capable of causing a "nuisance or annoyance."
Campaigners argue that the Anti-Social Behavior, Crime and Policing Bill could also be used to forbid youngsters from skateboarding, ban teenagers from using local parks and prevent demonstrators from gathering outside council offices.
They state that the wording of the legislation is too vague that new powers could be used to suppress legitimate demonstrations and criminalize youngsters.
"This bill has shockingly open-ended powers within it that could allow councils to ban everything from protests, to outdoor public meetings, to children's skateboarding. The list is endless," said Josie Appleton, the convener of the civil liberties group, the Manifesto Club.
She added, "The Home Office says it doesn't think councils will use the law in this way, but this is not good enough. It should not be handing councils open-ended powers in the first place."
"While people will have the right to appeal, the processes involved are so expensive and complex that they will be beyond the reach of most protest groups," Appleton noted.
Policy director for human rights group Liberty, Isabella Sankey, said, "These next-generation antisocial-behaviour powers are bigger and worse than ever."
"Dangerously broad powers granted to regulate the 'quality of life' of the community will allow local authorities effectively to shut down activity in public places. Just like stop-and-search without suspicion, the collateral damage will be peaceful protest and other basic rights and freedoms," she stated.
The Anti-social Behaviour, Crime and Policing Bill underwent its second hearing in the House of Lords last week, and is expected to be enshrined in law by Christmas.