US spying row continues to grow
This post is also available in: Italian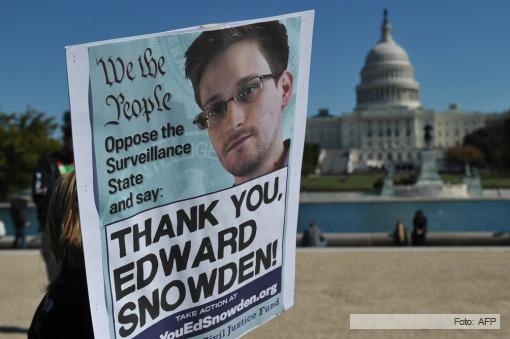 Germany, France Seek "No-Spying" Pledge from U.S.
Germany and France are demanding a "no-spying" agreement with the United States following new revelations of National Security Agency espionage. Leaks from Edward Snowden this week show the NSA tapped into the cellphone of German Chancellor Angela Merkel and collected French phone records in bulk. News of the spying dominated the first day of a European Council summit in Brussels, with European leaders uniting in outrage. Appearing with Merkel, French President François Hollande said France and Germany will seek an agreement with the United States before the end of the year on ending the spying. French President François Hollande: "France and Germany will take an initiative. We will start discussing the matter with the Americans in order to agree upon a common framework, that will be done by the end of the year, and the other Europeans who would like to join us will be welcome. To be more specific, we will make sure that between the various services we can not only clarify what happened in the past, but we can agree upon rules for the future."
Report: NSA Spied on 35 Foreign Leaders
In the latest of Edward Snowden's revelations, The Guardian newspaper reports the United States has monitored the phone calls of at least 35 world leaders. Staffers at the White House, State Department and the Pentagon were all encouraged to share the contact information of foreign politicians. One government official handed over 200 phone numbers. In Washington, White House Press Secretary Jay Carney refused to comment on the report, repeating his vow that the United States is no longer spying on German Chancellor Angela Merkel. White House Press Secretary Jay Carney: "We are not going to comment publicly on every specified alleged intelligence activity, and as a matter of policy, we have made clear that the United States gathers foreign intelligence of the type gathered by all nations. As I mentioned yesterday, the president spoke with Chancellor Merkel, reassured her that the United States is not and will not monitor the chancellor's communications." The identities of the 35 leaders targeted by the NSA have not been disclosed. According to a leaked government memo, the spying produced "little reportable intelligence."
Anti-Surveillance "Stop Watching Us" Rally Set for D.C.
As the diplomatic uproar over National Security Agency spying continues overseas, activists in the United States are holding a protest on Saturday in Washington, D.C. "Stop Watching Us: Rally Against Mass Surveillance" is organized by a coalition of more than 100 groups, companies and public figures. In a statement, Edward Snowden urged supporters to attend, saying: "Today, no telephone in America makes a call without leaving a record with the NSA. Today, no internet transaction enters or leaves America without passing through the NSA's hands. Our representatives in Congress tell us this is not surveillance. They're wrong … Join us in sending the message: Stop watching us."