Photo contest "Peace is…"
This post is also available in: French, Italian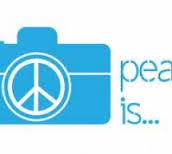 Vacations are usefull for imagining changes for your future.
That is what we discovered this August and we decided to change the Closing Date of your entries! The new Closing Date is November 30th!
Judges will take place on December 7th and the announcments of the winners will take place on December 10th, International Day of Human Rights.
So now, you have more time to take more pictures and entry the contest, always through the website: www.eirinieinai.gr 
Below you can see the medals and the honorable mentions from FIAP for all categories, waiting for your photos!