Greece Democratic Left party pulls out of coalition government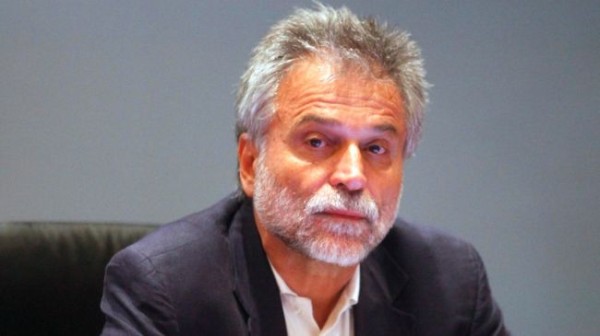 Greece's Democratic Left Party has pulled out of the ruling coalition government after a dispute over the sudden closure of the state broadcaster, ERT, a senior party member says.
"On the basis of developments and the prime minister's policies, the Democratic Left has decided to withdraw its ministers and general secretaries from government," Dimitris Hatzisokratis said on Friday.
The Democratic Left has 14 deputies in the 300-seat parliament as well as two ministers and two deputy ministers in the Cabinet.
Administrative Reform Minister Antonis Manitakis, affiliated with the Democratic Left, said, "I will table my resignation to the prime minister."
An opposition party spokesman also said, "The government comes out weakened from this situation, caused by Samaras' extreme and undemocratic decisions on ERT."
Prime Minister Antonis Samaras' coalition partners have called for the immediate restoration of ERT broadcasts.
Greece's top administrative court on June 17 ordered the government to restore public broadcasts.
Samaras decided on June 11 to shut down ERT, saying it was part of the government's unpopular austerity measures to meet requirements from the troika of international lenders.
However, on June 20, the International Monetary Fund (IMF) dismissed the allegation saying it had not given any specific recommendations on decisions involving state companies.
The Greek parliament passed a bill in April to cut 15,000 state jobs by the end of 2014 as a condition for debt-stricken Greece to receive rescue loans from its European partners and the IMF.
The original article can be found on the PressTV website, here.