Latin America to tackle exploitation by multinational companies
This post is also available in: Italian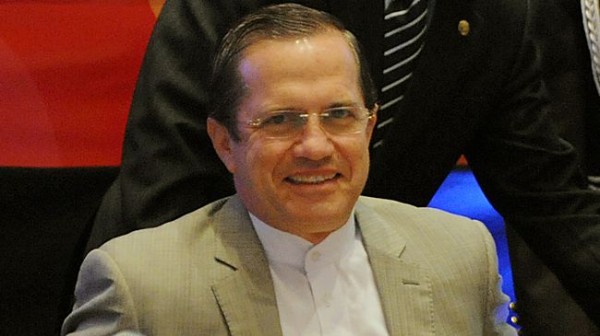 Ministers from several Latin American nations have met in Ecuador to discuss ways to deal with the exploitative practices of some multinational companies operating in the region.
The First Ministerial Meeting of Latin American Countries Affected by Multinational Interests has been held with the aim of working out a common action plan in this regard.
Addressing the meeting's opening ceremony on April 22, Ecuadorian Foreign Minister, Ricardo Patino, stressed the importance of establishing a regional mechanism for resolving disputes with multinational companies and protecting national interests.
A relevant agency should be established to serve South American countries for now, and later expand its service to Central American countries as well, Patino suggested.
Also attending the meeting were Venezuelan Foreign Minister Elias Jaua, Nicaraguan Finance Minister Alberto Guevara, Bolivian Deputy Trade Minister Pablo Guzman, Cuban Foreign Minister Bruno Rodriguez, and the Bolivarian Alliance of the Americas' Executive Secretary Rodolfo Sanz.
Latin America has become a major focus of international companies' drive for commodities. Pollution and heavy resource extraction are among the major worries in the region.
An Amazonian forest cleared in Ecuador, a mountain leveled in Peru, the Cerrado savannah converted to soy fields in Brazil and oil fields under development in Venezuela's Orinoco belt; are a few examples of what is happening to Latin America.
The American multinational energy corporation, Chevron, faces a $19bn lawsuit for its pollution of the Ecuadorean Amazon.
Chinese companies are also very active in countries such as Venezuela and Ecuador. Since the 2008 financial crisis, China has also become the main lender to the region. In 2010, it provided $37bn in loans.
The unbalanced nature of China-Latin America trade is questioned, because while it is good in terms of GDP quantity, it has not been so beneficial in developmental quality for the Latin American nations.
The original version of this article appeared on the PressTV website, here.