A World Free of Nuclear Weapons: The Global Zero Petition and beyond
This post is also available in: French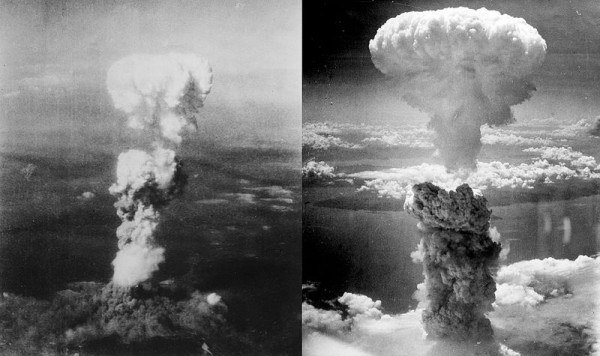 Letter from The Global Zero Team:
"Four years ago in Prague, President Obama announced his commitment to seek a world without nuclear weapons. Now, in his second term, he's uniquely positioned to pursue a bold plan that could wipe these 17,000 warheads off the face of the Earth once and for all. 
Sign the petition below calling on President Obama to initiate international negotiations to eliminate nuclear weapons, then forward this email widely. Tens of thousands have already signed, but we need thousands more before we deliver the petition next week: Petition

Words must mean something.
When President Obama committed to seek a world without nuclear weapons, he said: "We cannot succeed in this endeavor alone, but we can lead it, we can start it." He knew that the U.S. has a special responsibility to people everywhere — as the only nation to have ever used a nuclear weapon — to bring the world's nuclear powers to the negotiating table and set our course to zero.  At the start of his second term, President Obama is in a dare-to-be-great moment to make this happen. But we won't see that kind of bold presidential leadership without tremendous worldwide public support.
We're on a major roll right now and poised for a breakthrough. Since the first of the year: (1) President Obama has decided to seek a 50% cut in U.S. and Russian arsenals; (2) Global Zero founding member Senator Chuck Hagel was confirmed as U.S. Secretary of Defense; (3) the European Parliament passed an official declaration endorsing Global Zero's step-by-step plan to eliminate nuclear weapons; and (4) the media has begun to characterize Global Zero as squarely in the mainstream — and its opponents as increasingly outside of it. None of this would have been possible without urgent and sustained support from citizens all over the world.
This week, let's take another big step toward a nuke-free world by calling for the first-in-history international negotiations to eliminate these weapons. 
Together, we'll make history."
Pressenza and Nuclear Weapons
Pressenza has been reporting on different initiatives and conferences for the abolition of nuclear weapons. For more background information See , also from Oslo , support of World Without Wars for Nuclear Abolition, Abolition 2000 and ICAN campaigns.
As the global economic crisis diverts people's and media's attention towards more "urgent" issues this truly life and death theme disappears from public consciousness. Never mind that the nuclear weapons budget, if applied to real human needs, could solve all the economic disasters still looming in the horizon. Never mind that agreements about getting rid of this permanent threat to the very survival of our species could create a climate of cooperation capable of bringing peace to long standing conflicts. Never mind that nuclear weapons are immoral, illegal, unnecessary, unusable and unaffordable. Never before in History has human Fear been better allegorised. We need them because we fear our enemies, and we want them to fear us, this is the public justification. In fact nuclear weapons are big business and pay for many politicians' campaigns, just like the gun lobby and so many other warmongering groups do.
If we cannot eliminate fear in ourselves, if we cannot counteract the successful fear-inducing campaigns of the political wing of the nuclear lobby, we shall not be able to eliminate these and other weapons of mass destruction. I shall repeat here "Fear is the enemy of compassion". We have nuclear weapons in the outside world because we carry this time bomb inside, called fear.
How do we eliminate fear? By realising, profoundly, that our so-called enemies are human beings like us. The Facebook group "we love you Iranians" started in Israel, and responded to with "we love you Israelis" by Iranians set the example. If on top of signing petitions and going on demos we see more groups like this ("we love you North/South Koreans", "we love you Indian/Pakistanis") then we will know we are truly on our way to sanity.