Argentina slams UK for violating anti-nuke treaty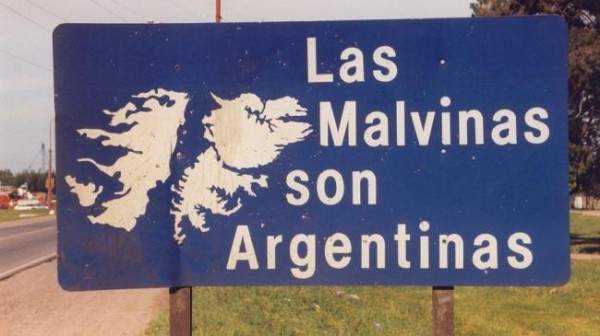 The Argentine government has deplored the UK for ignoring international obligations by dispatching nuke-armed submarines to the Malvinas islands (The Falklands), which is a nuclear free zone, thus breaching an international treaty.
Eduardo Zuaim, Argentina's Foreign Relations Secretary was quoted by MercoPress as saying that the UK is defying an international treaty by sending nuke-armed submarines to the Malvinas.
"We currently are in an unstable stage of the implementation of the Tlatelolco treaty, which bans nuclear arms in Latin America and the Caribbean. [The Treaty] is being defied by the United Kingdom," said Eduardo Zuaim.
Zuaim also blamed London for a strong military presence in the Atlantic, "including submarines with the capacity to transport nuclear armory to a nuclear-free area".
"This is why Argentina in several opportunities has expressed its concern, before different international forums over the possibility that the UK could have introduced nuclear weapons to the South Atlantic," Argentina's representative said in Geneva.
Zuaim noted that the Malvinas had turned to become one of the world's most militarized territories with more than 1,500 British troops and 3,000 citizens.
The diplomat added that such a military presence also threatens other countries in the region.
"We deplore that the UK government so far has not provided requested clarifications on the incidents reported, nor has it given any information which could corroborate or deny recent displacements of nuclear submarines with the capacity to carry atomic weapons," Zuaim stated.
The 1969 Treaty of Tlatelolco banned nuclear arms in Latin America and the Caribbean and established a nuclear-free zone.
Britain and Argentina have fought a war in 1882 over the sovereignty of the islands occupied by the UK military since then and conflict over the archipelago in the south-western Atlantic Ocean has been simmering since.
In 2010, a British company began oil exploration near the archipelago, which has led to an exacerbation of the conflict.
Yesterday, U.S.'s new Secretary of State, John Kerry, refused to get involved in Britain's spat with Argentina over the Malvinas.
Kerry, who took over from Hillary Clinton, visited the UK on an 11-day foreign tour and said the special relationship was "stronger than ever".
But he declined to take sides in the row over the Malvinas islands as he met Prime Minister David Cameron, and William Hague, the Foreign Secretary.
MOL/HE