Syrian minister calls for dialogue; opposition chief asks for more weapons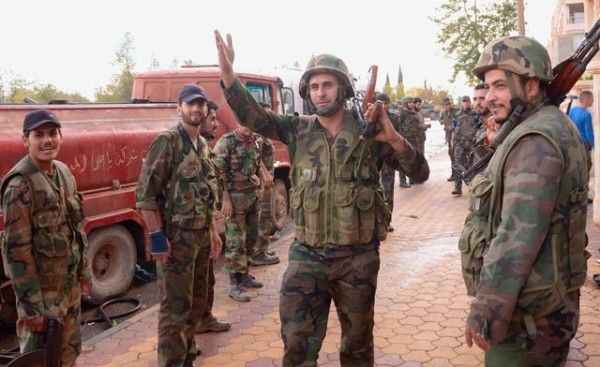 Syria's Information Minister Omran al-Zohbi on Saturday called for a national dialogue to resolve the country's crisis, while the new chief of the main Syrian opposition group overseas expressed hope for more military aid.
"The only way to succeed in Syria is to sit down at the table to launch a national dialogue," Zohbi said in an interview with state television.
"The opposition must accept the choice of dialogue and… the army, by facing down terrorism, is protecting this dialogue," he said.
President Bashar al-Assad's regime consistently refers to the armed rebels fighting against his regime as "terrorists".
Syria's main opposition factions have refused to negotiate with the regime as long as Assad remains in power.
George Sabra, the new chief of the main Syrian opposition abroad, told Reuters that he would urge the Western and Arab countries to change their positions about the conflict and provide more arms for the opposition forces on the ground.
He spoke after the Syrian National Council (SNC), formed last year as Damascus tried to crush the protest movement for democratic reform, voted him as its new leader on Friday night.
"We need military equipment – rockets against tanks and airplanes to protect ourselves… We hope we will get something soon," said the 65-year-old Sabra, when asked if the SNC had received any assurances of more military support forthcoming.
Sabra, a Christian, takes over a body that has come under heavy criticism from international allies for being ineffective in the fight against the Syrian government, but which says the West has let rebels down by not giving more military aid.
The SNC says that it has been unable to help bring down Assad so far because of the unwillingness of Washington to engage in a military venture similar to the NATO operation that helped bring down Muammar Gaddafi in Libya last year.
Rebel gains have been limited by Assad's control of the skies through his air force in fighting that has devastated Syrian cities. Over 32,000 people have died in what has become a proxy war with international players backing different sides.
The SNC, under Sabra, continued talks in Doha on Saturday with other Syrian factions including representatives of rebel groups inside Syria on forming a new, wider body that hopes to gain international recognition as a government-in-waiting.
Pressure to join new group
Washington, Qatar – which has bankrolled much opposition activity – and other powers are pushing the SNC to agree to water down its influence in the new body, where it is being offered some 40 percent of a 60-seat assembly.
The SNC wants guarantees of more military help for such a new body, proposed by influential businessman Riad Seif with U.S. support. Its backers have talked of winning international recognition as a legitimate representative of the Syrian people.
Sabra is a long-standing critic of Assad who fled the country on foot last year when secret police began targeting prominent pro-democracy campaigners after the uprising began.
The former geography teacher appeared determined that the SNC – a gathering of civilian exiles and political groups – does not lose relevance, indicating that talks over the Seif initiative could be protracted.
"We will put out ideas on the table. But it needs more time," he said, adding the SNC would try to revamp its image inside Syria by building up links with activists on the ground.
"We will democratize relations within the SNC, and we have a new program toward life inside Syria. We will now put most of our efforts, our ideas toward life on the ground," he said.
The group held elections for its leader for the first time this week, after previously choosing a figure from among its executive council.
But the failure of women to win seats on its general assembly last week prompted its founder Adib al-Shishakly to walk out. He also cited a domination of Islamists, a charge often leveled by secularists against the SNC.
But Sabra rejected suggestions that the body is dominated by the Muslim Brotherhood, a moderate Islamist group whose affiliates have come to power in Egypt and Tunisia.
"This is an accusation we hear every day," he said about the Brotherhood, who account for around 25 percent of the SNC's general secretariat. "How can we prove to the international community that there is nothing in that? The Brotherhood is part of the SNC, part of our political life in Syria."
Sabra also played down the presence of jihadist groups among rebels in Syria, saying such talk was "exaggerated."