Deteriorating violence in Kenya as elections approach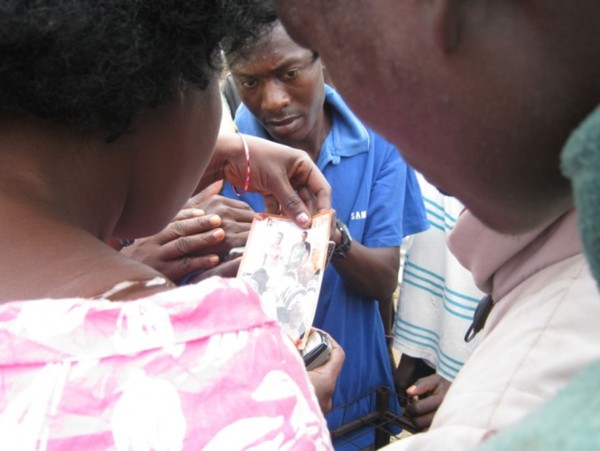 The Kenyan spokesperson of the international organisation, World without Wars and Violence, reports from his home town, Kisumu, on the shores of Lake Victoria where residents were this week shocked by the horrific murder of a candidate for the upcoming General Election…
The recent spate of violence witnessed throughout the country has raised more concerns about the preparedness of both the government and the citizens of Kenya to conduct the upcoming election peacefully.
I recently braved live bullets fired by the police to disperse protesters who were demonstrating about the rise in criminal activities in the lakeside town of Kisumu. A leading businessman and Kisumu Orange Democratic Movement (ODM) county political party leader, Mr. Shem Onyango Kwega had just been murdered in broad daylight under controversial circumstances that left residents unsure whether it was a case of robbery as was said by the police or another assassination as claimed by eye witnesses.
In airing their grievances, daring protesters turned stone-throwing-hooligans took to the streets and engaged anti-riot police in running battles for more than six (6) hours to show their anger. They stoned the Kondele police station, shattering window panes of police houses and offices. Police retaliated by firing both rubber bullets and live ammunitions into the crowds. At the end of it all, eight people were dead including the innocent who were just caught up in the melee. Bullet riddled walls, teargas canisters and cartridges picked up after the riots around Kondele area show the extent that brutality was used.
An eyewitness said that an officer who was dispersing the rioters came across unarmed civilians who had taken refuge in a container shop and lobbed teargas inside then locked the door from outside. The place burst into flames burning three people to death, including those who worked inside the shop, while injuring more. They were rushed to the Jaramogi Oginga Odinga Teaching and Referral Hospital where they are receiving treatment and the dead were taken to the same hospital's mortuary. This is just an example of an incident that has brought into focus the ability of the police to quell such a situation without any casualties or fatalities should it arise again especially now that we are heading to a general election which, judging by history, has always been controversial.
I sound the alarm about; the upsurge in violence in various parts of the country; the inability of the police to handle and quell riots amicably due to law enforcement agencies being out of touch with civilians; the rise in the number of lives lost in politically instigated violence; and the deadly arsenals being recovered from civilians including hand grenades, guns and ammunitions.
The government coalition talks, obviously based on tribal affiliation by the country's leading presidential contenders, make matters worse as they raise tribal temperatures, a major recipe for violence especially in the recent bloody 2007/08 Post Election Violence.
Religious extremism has also taken root leading to terrorist linked acts which is at its highest ever in the country's history. Primitive cultural practices like cattle rustling, the scramble for diminishing natural resources and boundary disputes is still a major cause of deaths despite them having been with us for so long.
I join the United Nations (UN) to warn my fellow countrymen and women to be careful about joining tribal based groupings, the re-emergence of outlawed gangs like Mungiki in central Kenya, American Marines and China Squad in Kisumu, Mombasa Republican Council (MRC) in the coast – just to mention but a few, especially the timings which have now become a recurring pattern.
It is up to everyone concerned about Kenya and those who care greatly for this country to take charge and ensure that peace prevails during this time. It is in the benefit of every Kenyan to take it upon themselves to uphold high moral standards and conduct themselves in a manner that does not provoke another breach of the peace. It is only through this that lasting peace can be achieved and maintained. Otherwise if we don't take charge, then it is just you and me who will suffer the consequences.