After the human chain that surrounded the British Parliament on October 8th 2022 to demand the release of Julian Assange, the marathon on October 15th and the initiatives on December 10th, the next initiative will take place on Saturday February 11th.
The date has been chosen to support with similar actions around the world the Night Carnival for Assange initiative launched by Don't Extradite Assange Campaign in London the same day.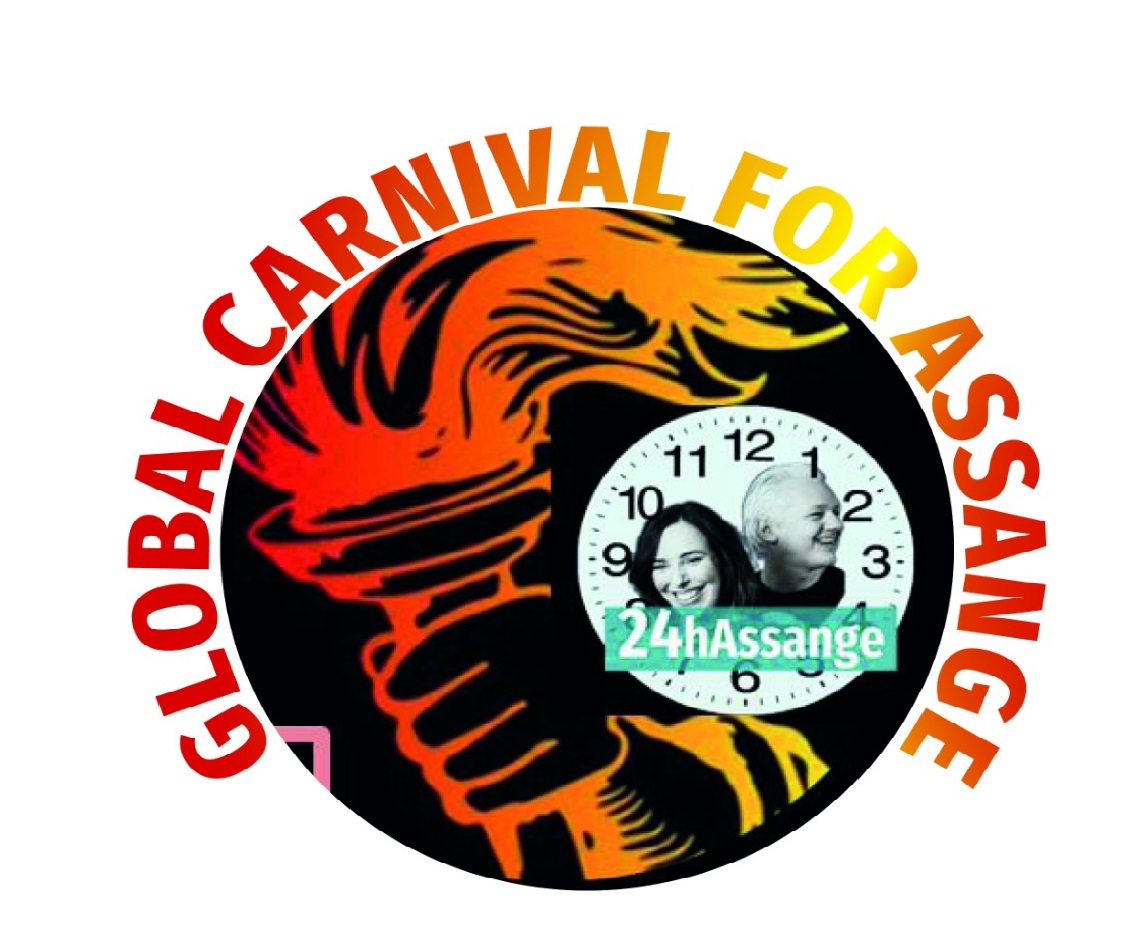 We want to return to the ancient meaning of Carnival, when people mocked the powerful and their abuses with masks, songs, dances, music, floats and satirical signs. All this can be applied very well to the current persecution of Assange, for instance by wearing masks reproducing his face.
As always, any kind of creative initiative is welcome, from flash mobs, to debates, to the screening of films on the subject, but in addition to the 'carnivalesque' tone, we pass on a request by John Rees, organizer of the human chain of October 8th in London: to put international pressure on the British and American governments by signing the petition calling for a halt to the extradition of Julian Assange to the United States and a request to President Biden to drop the charges against a journalist who has only done his job. In this way, thousands of signatures can be added to those already collected.
On February 11th , initiatives will be held, where possible, near the embassies and consulates of the UK and the US, with the symbolic handing over of the text of the two petitions, an invitation to sign them during the event, and the announcement of the total signatures collected so far. In the other cities they will take place in central and significant places, to express closeness and solidarity with Julian and the pressing demand for his release.
Whoever would like to organize an initiative on that day can report it by January 31st writing to the mail 24hAssange@proton.me, indicating the place and time and leaving a reference (email, social, phone). In this way we will be able to organize a live broadcast with connections to the various locations, as was the case with the marathon on October 15th .
24hAssange Organizing Committee