One Sunday after three holidays, which was expected without major events, the public opinion was surprised by a massive caravan of cyclists who came to the home of President Piñera to demonstrate in front of his own residence with slogans calling for his resignation. The surprise was due to the fact that even the Carabineros (Police) assumed that it was a sports day.
This demonstration took place in the context of the social unrest that the country has been experiencing for two weeks now.
They began meeting in Plaza Italia, as they have done before, but instead of the bicycles heading west, as expected, the demonstrators moved to the eastern sector of the capital. The demonstration had been called by the Furious Cyclists Movement, who called for "filling the streets with colours, flags, whistles and pedals," as their particular form of protest.
Certainly, in the residence of the president the demonstrators found a police presence, which had also been reinforced. But this did not appease the spirits and the cries of protest were felt, before the entire caravan began its journey back to the centre of the city, without incidents. When they stopped pedaling in front of the President's residence, they quickly began to intone loudly: "The people, the town, where is the town? The people are on the street asking for dignity". And they quickly managed to dodge the repression by leaving the place before the police reacted.
Other bicycle protests took place today in Viña del Mar, as well as in various communes of the Metropolitan Region.
The photo-reportage is by Riccardo Marinai: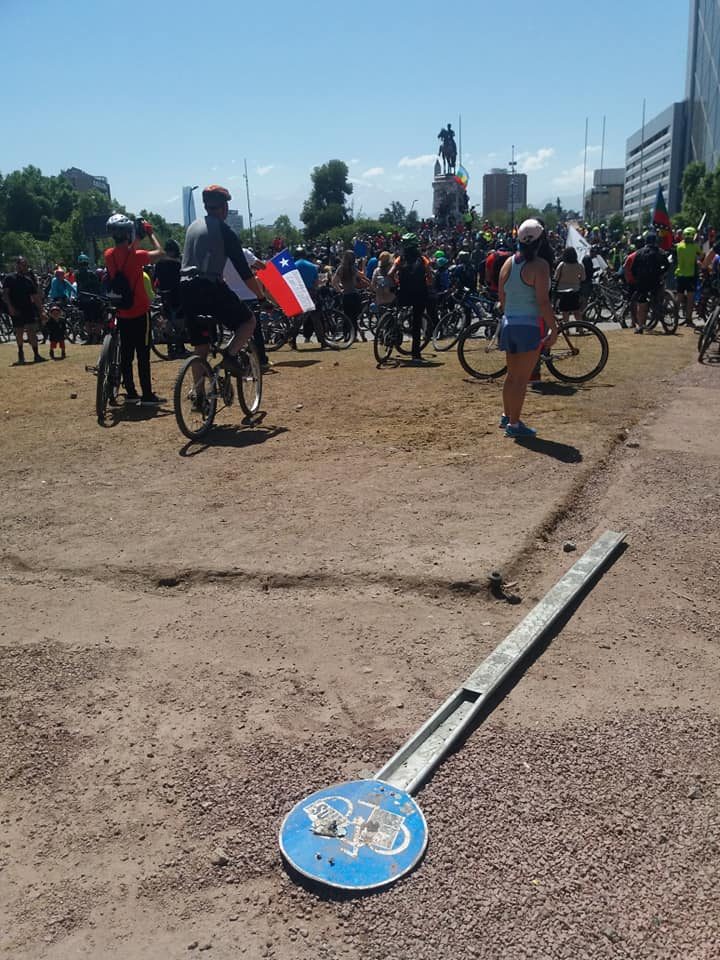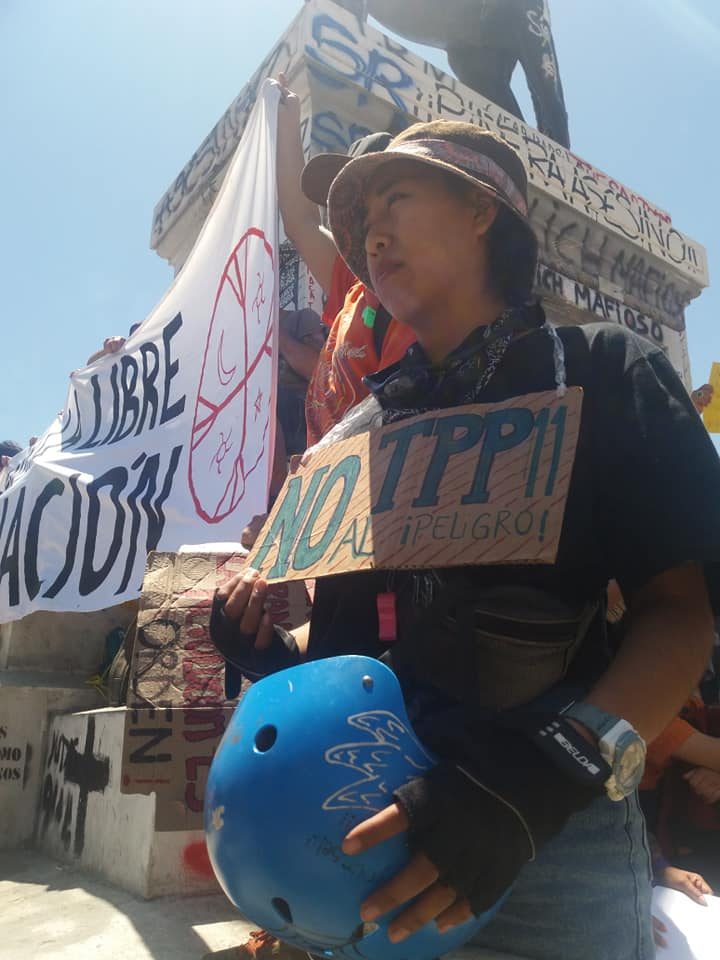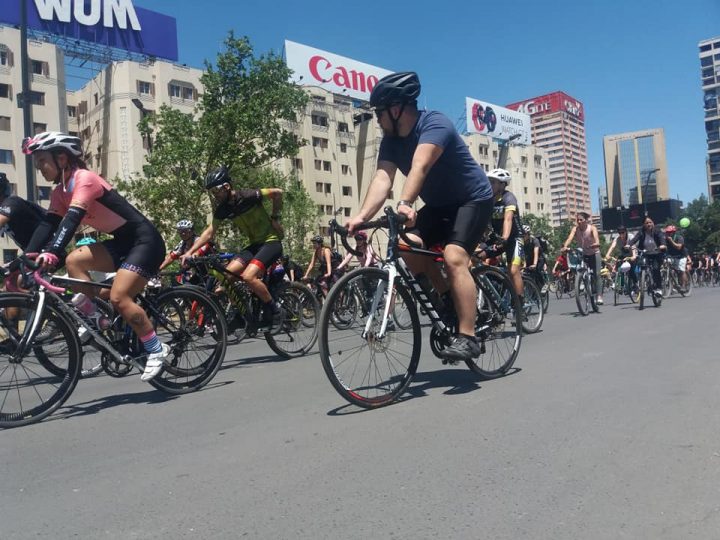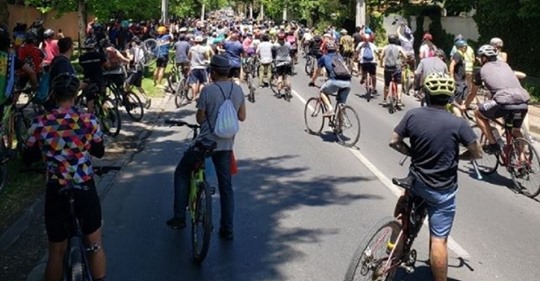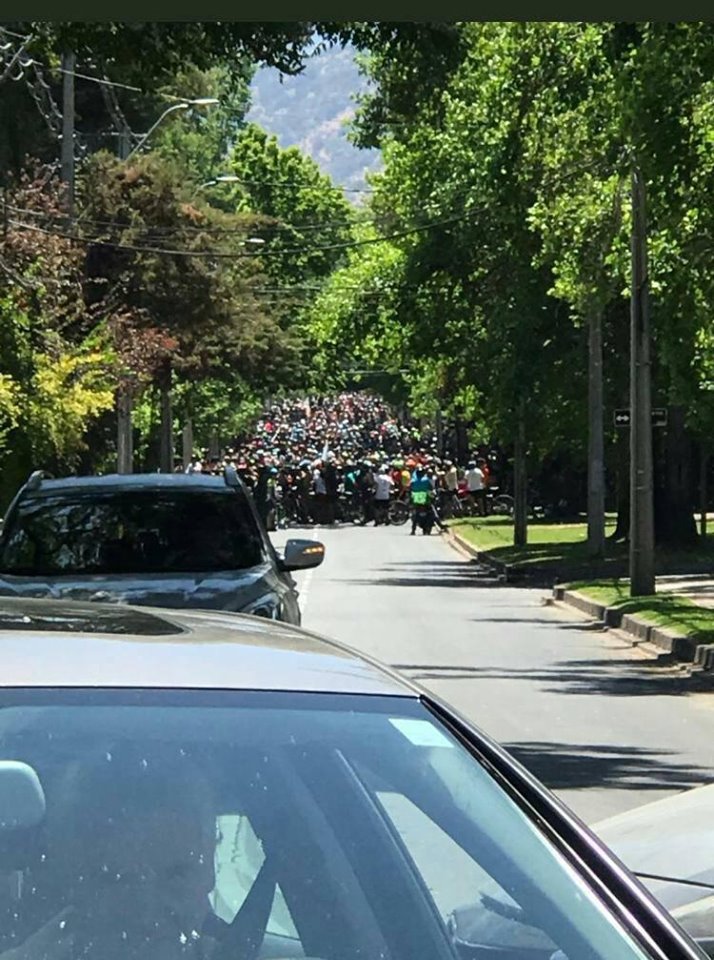 Translation Pressenza London