ND Drops Serious Charges Against Chase Iron Eyes over DAPL Resistance
This post is also available in: Spanish, Italian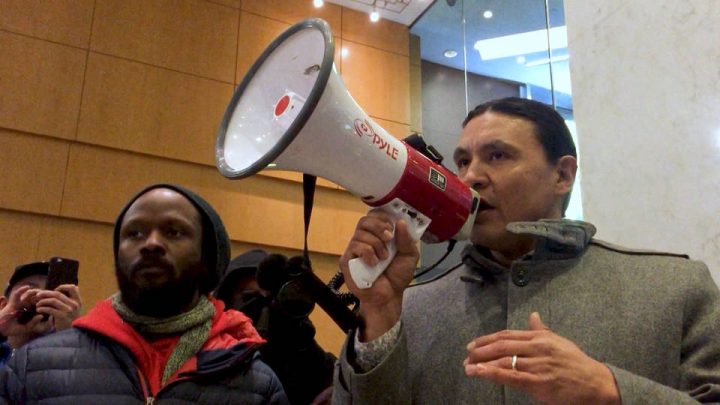 In North Dakota, prosecutors have dropped all serious charges against former North Dakota congressional candidate  who had been facing up to six years in prison for participating in the resistance to the Dakota Access pipeline. This is Chase Iron Eyes, speaking only days after his arrest on February 1, 2017.
Chase Iron Eyes: "We talk about the arrests. The arrests are above 700 in number. … It includes dog attacks. It includes water cannons in subfreezing temperatures, the negligent or intentional risking of human lives. It includes the lying—the Morton County law enforcement agencies lying about the criminal conduct. And so, there is a lot happening. There is a lot that they need to be held accountable for."
Meanwhile in St. Martin Parish, Louisiana, activists fighting the construction of the Bayou Bridge pipeline say they are facing increasing police repression. Police tasered and arrested one water protector Monday, only a few days after a journalist and three water protectors were arrested and charged with felony trespassing on Saturday.
The 163-mile Bayou Bridge pipeline is being built by Energy Transfer Partners, the same company behind the controversial Dakota Access pipeline.