Pressenza NYC News-show about the ​Nuclear ​Divestment Campaign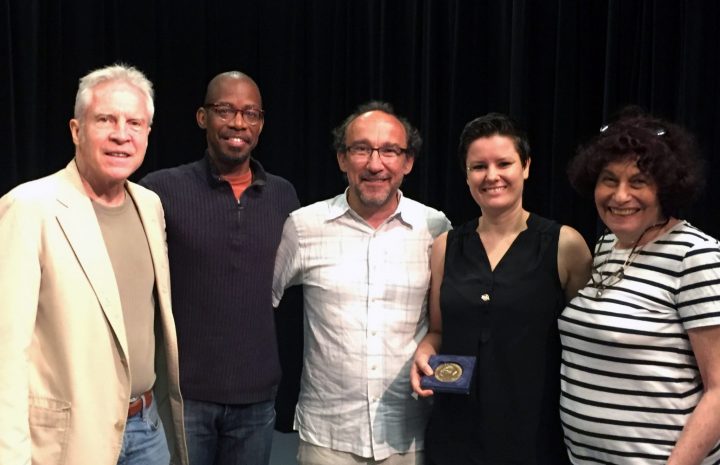 Panel with Anthony Donovan, Director of the documentary ​"​Good Thinking​;​"​ Ray Acheson, Director of Reaching Critical Will​; ​and ​Susi Snyder​, of Don't Bank on the Bomb​. Hosted by David Andersson​, ​Pressenza NYC.
We ​discussed the campaign ​in the US​,​ including updates ​on what's going on in New York​, the New York-based Amalgamated Bank becoming the first US bank to announce that it will not invest in nuclear weapons production and​ the​ recently formed NYC Divest ​Group​, which is working with the ​City Council ​to divest NYC municipal pension​ funds from ​weapons production. ​We also cover​ the campaign in Europe and ​​were surprised to have in the studio the Nobel Peace Prize medal awarded to International Campaign to Abolish Nuclear Weapons (ICAN) in 2017. ​

Interesting Links: