Jeremy Corbyn unveils radical plan to help the homeless: buy them homes
This post is also available in: Spanish, Italian, Greek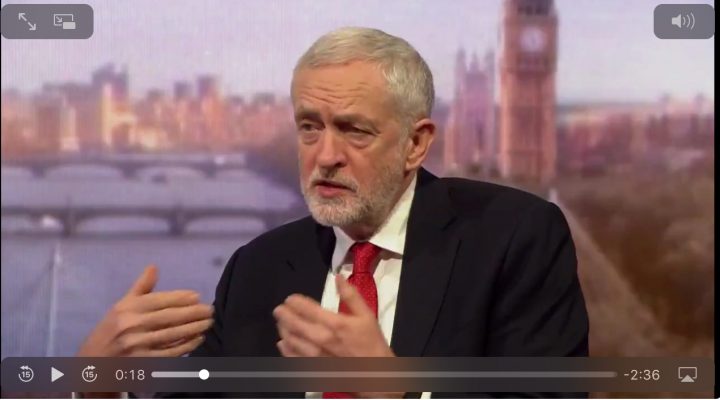 "Figures this week showed homelessness has risen for the seventh year running. Unlike the Conservatives, Labour will not stand by as people sleep rough on our streets."
by Common Dreams staff
In an interview with the BBC's Andrew Marr on Sunday, U.K. Labour leader Jeremy Corbyn outlined the policy his party will immediately pursue to tackle "disgraceful" and "wholly unnecessary" levels of homelessness if it wins a majority in the next election.
The policy is straightforward: Buy homes for the thousands of British citizens sleeping on the streets. According to government figures released last week, the number of people who slept outside on a given night in 2017 rose 15 percent from the previous year.
To combat this crisis, Corbyn said a Labour government would "purchase 8,000 properties across the country to give immediate housing to those people who are currently homeless and at the same time require local authorities to build far more."
"We would give local authorities the power to take over deliberately kept vacant properties," Corbyn added. "There is something grossly insulting about the idea you would build a luxury block… [and] deliberately keep it empty knowing that with property price inflation the investor is going to make 10 percent or 12 percent a year."
In a series of tweets on Sunday, Corbyn slammed the Conservative Party for failing to take action to combat homelessness.
"Figures this week showed homelessness has risen for the seventh year running," Corbyn wrote. "Unlike the Conservatives, Labour will not stand by as people sleep rough on our streets."
Watch a clip of Corbyn's interview on the original Common Dreams site