Spanish armed forces will carry out military exercises in the coming days with the aim of coordinating efforts in front of a hypothetical attack on Catalonia.
According to an article in the Spanish daily, ABC, on Wednesday, around 650 servicemen from the army, the frigate Admiral Juan de Borbón (F-102) and six Eurofighter Typhoon aircraft from the Spanish air force will take part in the exercises to be held in the south of the region.
The exercises known as Operation Eagle Eye will happen in Tarragona where one of the most important centres is Reus airport, where 350 servicemen will be based.
"The aim of the exercise is to perfect the coordination of air defence measures in the vigilance and security mission in national airspace, a mission which is constant 24 hours a day, 365 days of the year," according to a statement issued by the Ministry of Defence.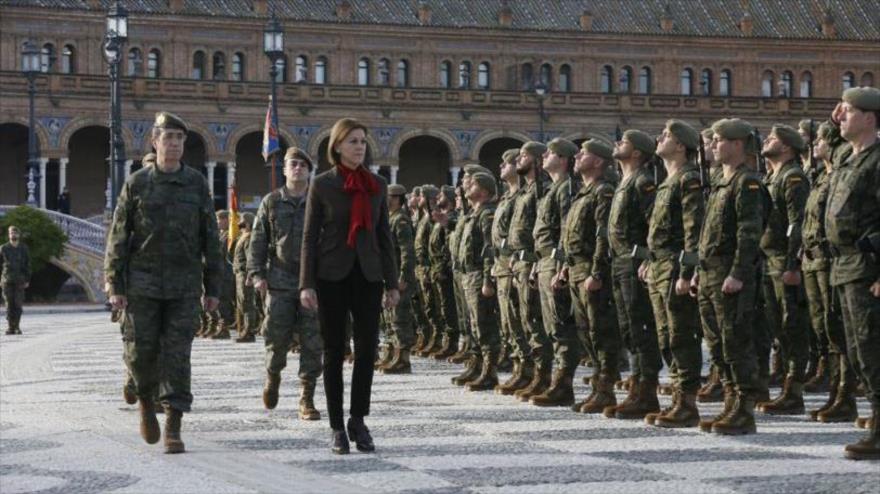 A military spokesperson stressed that these military games are completely unconnected to the political crisis that Catalonia has been experiencing in recent weeks and that the military manoeuvres were planned more than a month ago.
On the 27th of October, the regional government of former Catalan President Carles Puigdemont was dismissed as a result of the application of article 155 of the Spanish constitution called for by the Executive, in response to a unilateral declaration of independence by Catalonia.
In applying these measures against the regional government, Madrid brought forward regional elections to the 21st of December in order to try to put an end to the crisis of this European country through a vote.