This post is also available in: Spanish, Italian, Greek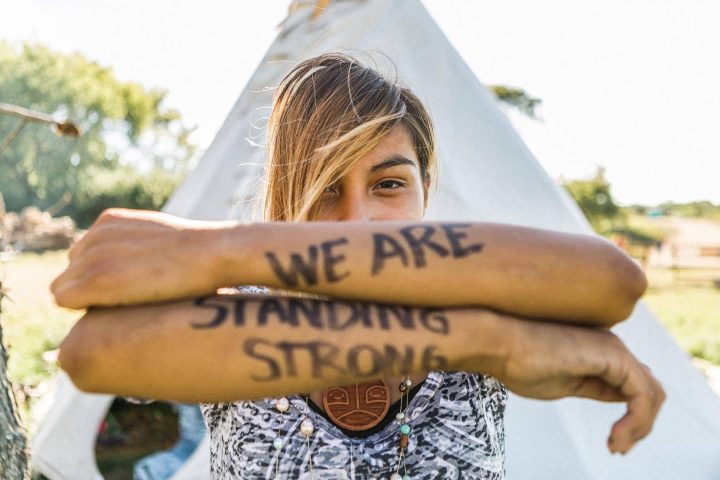 The final DAPL permit has been granted by the US Army Corps of Engineers. Indigenous Coalition at Standing Rock called for a global resistance to fossil fuels and fascism. Protests have already started in the US and all over the world. Hundreds of people gathered outside the White House in Washington, D.C., to protest the project. Crowds also gathered in Los Angeles, Manhattan, Denver and San Francisco, where about a dozen people were arrested blockading the doors of the Federal Building.

Many of the protesters were furious not only about the government's approval of the pipeline, but also about Trump's recent claims that no one had called the White House to express opposition to the project. As multiple news outlets have reported, the White House shut down its public comments phone line following Trump's inauguration. However, hundreds of thousands of people have written statements denouncing the project since the Army Corps of Engineers opened up the public comment period in late January. On Wednesday, a group of veterans and indigenous water protectors delivered electronic versions of more than 200,000 of these comments to the Army Corps office in Manhattan.
The Standing Rock Sioux Tribe and Cheyenne River Sioux Tribe will likely sue and ask for a temporary restraining order to halt construction while the legality of this decision is reviewed in court.  In the meantime, DAPL will likely start drilling immediately.  The media recently reported that DAPL says their "best case scenario" timeline is 83 days from easement to oil flow.
After the Seattle City Council voted unanimously to divest $3 billion from Wells Fargo over the bank's backing of the Dakota Access pipeline, the City Council in Davis, California, took a similar action over the pipeline and  voted unanimously to find a new bank to handle its roughly $124 million in accounts by the end of 2017. Philadelphia and Minneapolis are also considering the same move.