Protesters Rally in Battery Park Against President Trump's Travel Ban
This post is also available in: Spanish, Italian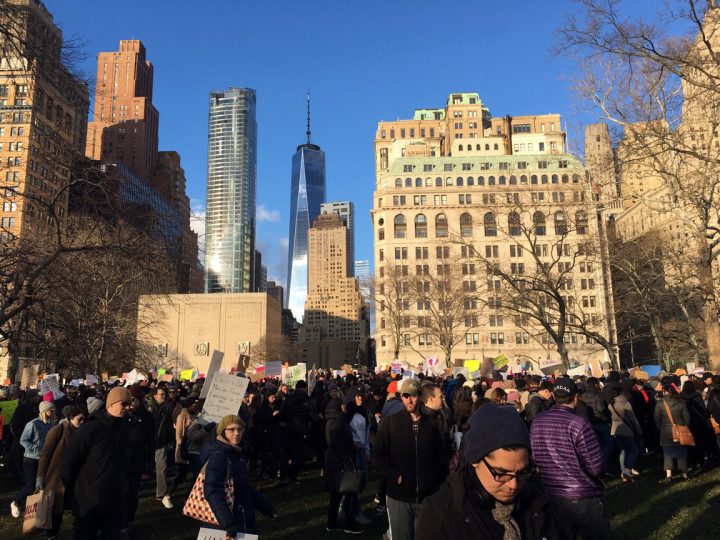 NYC Mayor Bill de Blasio, New Jersey Sen. Cory Booker and other city and state officials joined nearly 10,000 protesters from across the city packed Battery Park late Sunday afternoon, to speak out against President Donald Trump's executive order suspending the nation's refugee program and temporarily banning those coming from countries with terrorism concerns.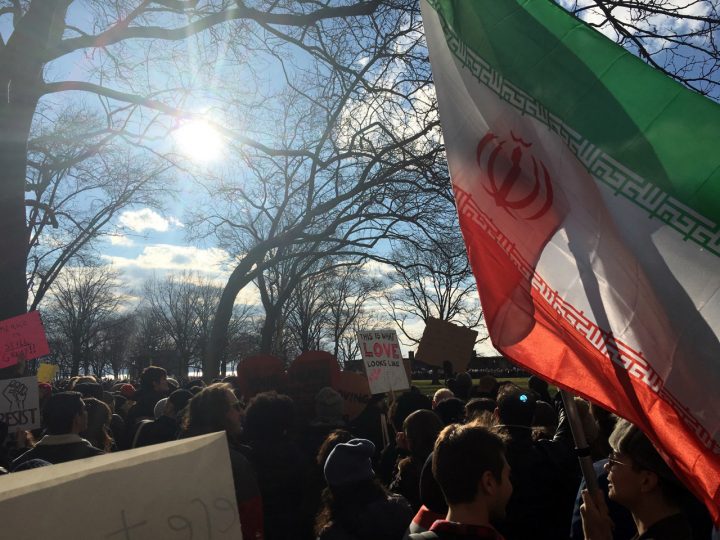 It was the second day of protests after demonstrators gathered at John F. Kennedy International Airport a day earlier.
"We came to this country for freedom. We came to this country because it is a beacon," de Blasio said. "We will not let this beacon be put out by Donald Trump."
Sen. Cory Booker said Americans must not "luxuriate" in the freedoms they've been given. Instead, they need to fight for them.
"Every generation of Americans must prove worthy of the fights and the struggles and the battles that came before," Sen. Cory Booker told protesters Saturday.