For the first time ever, the National Rifle Association sent its chief lobbyist to the Republican National Convention. According to the NRA, Chris Cox became the group's first official to ever speak at a political convention. Cox warned that a Hillary Clinton presidency would endanger one's right to own a gun.
While Cox spoke inside the convention on Tuesday, anti-gun activists held their own protest just outside the security gates against the fact that civilians are being allowed to carry military-grade weapons in downtown Cleveland this week but can't have items such as tennis balls, cans or umbrellas. Antiwar group CodePink teamed up with the Brady Campaign to Prevent Gun Violence to deliver 500 tennis balls to the front steps of the Republican National Convention.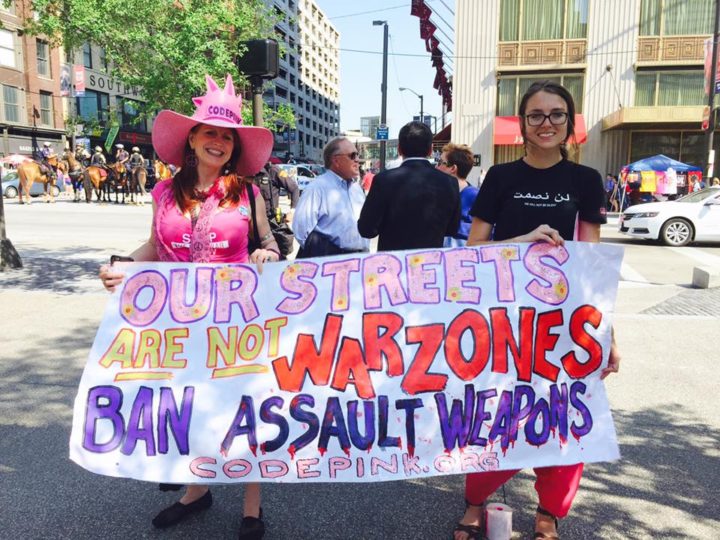 Meanwhile, the band Queen is criticizing Donald Trump for using the hit song "We Are the Champions" during Trump's entrance onto the RNC convention stage Monday night. Queen tweeted, "An unauthorised use at the Republican Convention against our wishes — Queen."
The group's lead singer, Freddie Mercury, died of AIDS in 1991.