Athens City Plaza Hotel Squat: will solidarity prevail?
This post is also available in: Spanish, Italian, German, Greek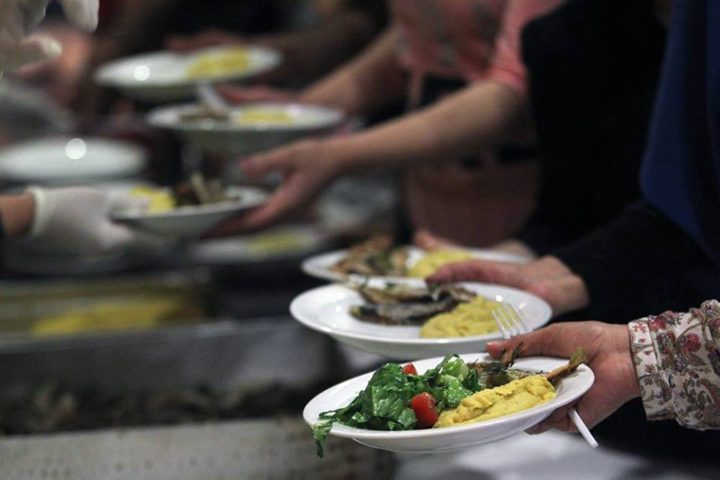 It was a hotel closed by the Greek authorities and the company management was declared bankrupt. The winding up of the business is still pending in order to pay back both salaries owed to the employees and rent owed to the property owner. A group of people thought something seemingly simple: as long as there are large spaces ready to be used as shelters, like a closed hotel, why must refugees suffer in the streets, on the squares, in makeshift camps or in military camps with serious deficiencies and poor living conditions?
City Plaza Hotel, like all squats, does not benefit from any legal status. There was a big and controversial discussion between many supporters from both sides (if it is right or wrong). And there are many undecided; those who see the obvious weakness of the state and Europe in absorbing the human lives that come to our country fleeing conflict; those who see that there are thousands of people living in tents, in the ports or in the streets (asylum seekers and even Greeks who have been hit by the crisis) and at the same time there are dozens of empty, closed and abandoned buildings; those who realize the absurdity of this situation and the apparent inability of the Greek government to see the new signs of the times.
Today the squat hosts asylum seekers in every sense of the expression. It provides catering, hygiene, shelter, amusement for children, a barber shop and relative safety from the weather and other dangerous health conditions to people seeking shelter in order to be able to breathe and try to organize the next step of their lives. Everything is provided by volunteers, women and men, there are no paid staff. Everything that is given to the guests comes from donations by people who respond to the calls of the squat through its website and social media pages.
At the same time the squat aspires to be a living hub of thinking, organization and solidarity actions regarding refugee and other issues that plague large populations. City Plaza squat supporters marched last Sunday against the new austerity measures taken by the government.  They made an advertising poster, organized open meetings and this is just the start. Nobody knows what the future of this squat will be. There are examples of countries where certain squats in particular circumstances and purposes were embraced by local communities and municipalities in Europe. Will this be the case for Athens City Plaza Hotel?
One thing is certain: in extreme conditions, when many lives are at risk, society develops reflexes that go beyond what we are used to and sometimes these reflexes are positive. City Plaza will remain in our country's history as an action that is simultaneously illegal yet transcendent, with everything that this phrase implies and if the State does not find a middle ground in order to protect the squat and also to protect the rights of the building owner, this will tilt inevitably to one side or another. It is clear in many people's hearts, as all actions of "giving" have demonstrated, that solidarity is constantly looking for new ways to be expressed. In a sense, solidarity has already won.