Migration to Europe is a phenomenon increasingly in the news: boats are capsizing in the Mediterranean, migrants have brought the Channel Tunnel to a halt, walls are being proposed to divide nations, and essentially Europe is unable to give a coherent response to the situation.
Bloody conflicts in Afghanistan, the Middle East and across Africa have resulted in millions of displaced people, many of whom have lost everything apart from their lives and, seeing no better solution, they decide to follow the path to Europe where the roads are paved with gold[1], or at the very least if you have a roof over your head you can be mostly sure that you will not be killed in the night.
The problem is a serious one for Hungary though, as migrants entering the EU at the border have totally overwhelmed the capacity of the authorities to process them.
Hungary's nationalist leader, Viktor Orban, decided to tackle the problem with the brilliant[2] idea of cutting off the border to Serbia with a 155km-long fence, ignoring completely that there are 400km of border either side that will be unfenced. This followed a poster campaign in June targeted at migrants telling them that they must respect the law and not take work from Hungarians, or it would tell them that if it were written in Arabic, Pashtun, Eritrean or even English, but sadly being only written in Hungarian the message goes unheeded, but makes xenophobic Hungarians feel their government is doing something.
The nastier supporters of the ultra-right Jobbik party have their own approach and in some places they have circulated leaflets in English and Arabic, saying that as these migrants are guests in Hungary, the least they can do is clean the cities they pass through!
Currently more than 1000 people are crossing the border every day and, assuming that they are caught there, their fingerprints are taken and they have to request asylum, whereupon they have 48 hours to make it to their designated reception centre otherwise their request may be cancelled under new legislation passed on the 6th of July and they could be jailed.
The discriminatory and violent attitude of the government to make life even harder for migrants has, on the other hand, led to an incredible response from those who oppose the Government's policy. Migszol, the Migrant Solidarity Group, in operation since 2012 when the flow of refugees was tiny compared to today, have been lobbying to end the policy of detention and to close down detention centres.
However the humanitarian miracle started two weeks ago when Migszol was overwhelmed by a tsunami of volunteers who wanted to work more directly with the migrants passing through the country precisely as a counter-reaction to the government's poster campaign, trying to show that Hungarians are not fascists.
A Facebook group was created with the name Migration AID and has 4000 members already[3]. Every evening at the train stations in the biggest towns where migrants can be found, and at Budapest's central stations: Keleti, Nyugati and Deli, there are dozens of volunteers armed with water, biscuits, fruit, toothbrushes, sanitary towels, clothes and toys for children. These commodities they have bought themselves in many cases, and every night more come to help. Some come with a few things bought in a nearby supermarket, others come with nothing but want to help distribute, and others come with a car stuffed with pre-prepared meals for the hungry. One anonymous businessman donated 10 lorries filled with goods that can be used at the camps.
The aim of the group seems to be to ensure that everyone who arrives is fit and well enough to move on to the camps, new arrivals get a little pack and are helped to find the next train station. It's really all that can be done, because there are no facilities in the city for anything more permanent.
The assistance is uncoordinated, but works strangely well. One Afghan man I met was complaining of toothache, a quick message to the Facebook group found a friendly dentist willing to see the man for free. One Syrian man arrived in Budapest with a son, having somehow got separated from his wife and other children during a night time crossing at the border. The Facebook group was able to reconnect them for the emotional reunion.
For many of these migrants, these Hungarian friends are the first people they've met in months who don't want to kill them, or at the very least wish that they would just disappear.
When you can find someone who speaks a bit of English you discover what a human tragedy this whole situation is. On my first night in Nyugati station I met a young boy of 14 from Afghanistan. His parents and his eldest brother were killed by the Taliban. With another brother and a group of friends they left Afghanistan and entered Iran. In Iran a number of the group were shot in the head by the police. The younger ones were spared and they could continue to Turkey. From Turkey they arrived in Bulgaria where they were beaten by the police and robbed of their little money. They were caught entering the Hungarian border and had their fingerprints recorded so they are now stuck here for a while. They have travelled for 45 days so far, sleeping 2 or 3 hours a day only and walking, walking, walking. Many days they went without food; they were thin.
All the time he was telling me this I was amazed. He and his four travelling companions were between 14 and 22 years old. I don't know how they survived. One had injuries all over his arms from the beating in Bulgaria. They were so grateful for the food and water they received, I found it hard to not show emotion.
Every traveller has a story of horror to recount of life in Afghanistan, Syria, Eritrea and other places. One man who looks emotionless and stoic breaks down when he tells me about the wife and family he had to leave behind or risk them all being killed.
And all of this is happening like in a parallel universe, in a different space and time. There is the space and time of Hungarians commuting between the office and home; and in a different yet simultaneous space and time is a flow of refugees that almost no one pays attention to.
These people have no interest in staying in Hungary, they all want to go further West, and as soon as they have the papers, that's precisely where they'll go. If they can ever get those papers, that is. Mostly they don't wait, they just leave the camps and head to Austria. In reality the camps are already full and in any case there's nothing to do there and many of them already have a contact in another European country who can help them.
In researching this story I met Zsuzsanna Zsohár, who is acting as a press contact for Migration AID. When I ask her what her motivation is she tells me simply, "When the time comes when I have to run away, I hope that I will find a place that will take me in. It doesn't matter where they come from, people are people."
It is this attitude of solidarity, of treating others the way you would like to be treated, and a selfless giving that can be found in this extraordinary and spontaneous support group and it is inspiring to see it in action. It cannot stop the flood of refugees arriving – that will only occur when the west stops inciting and funding wars in Central Asia and the Middle East and starts instead to incite and fund social development and employment – but this small demonstration effect shows human beings at their best in a world where so many human beings show their worst.
All images below by Anita Szeicz:[4]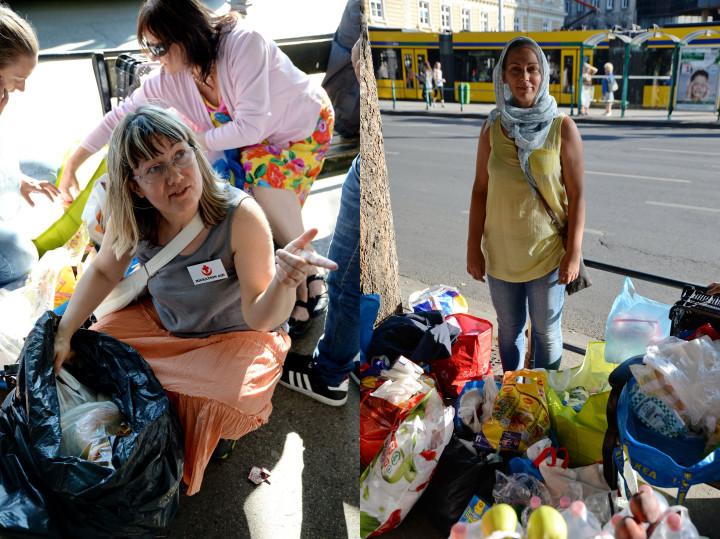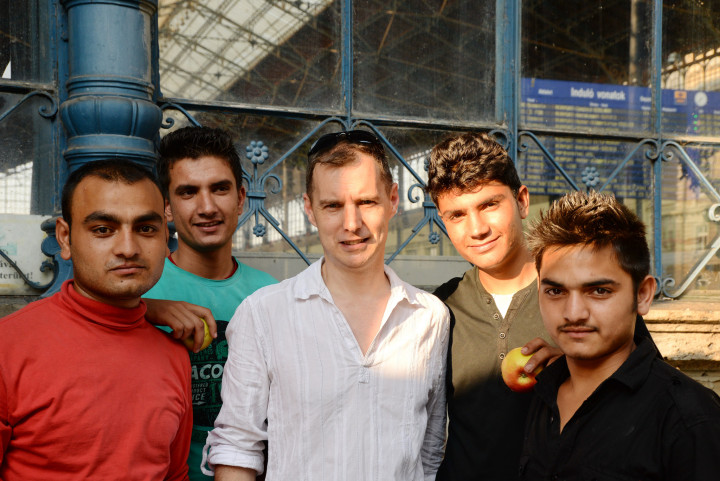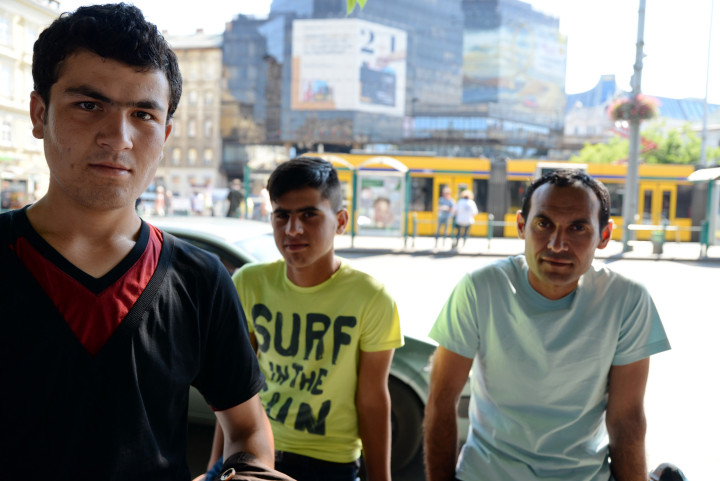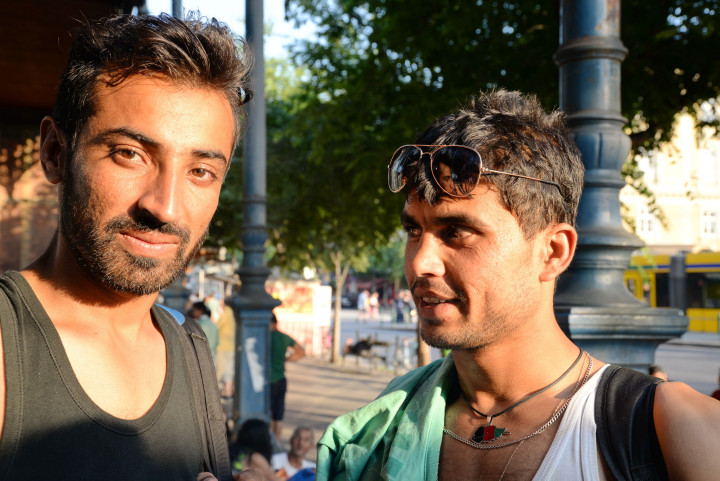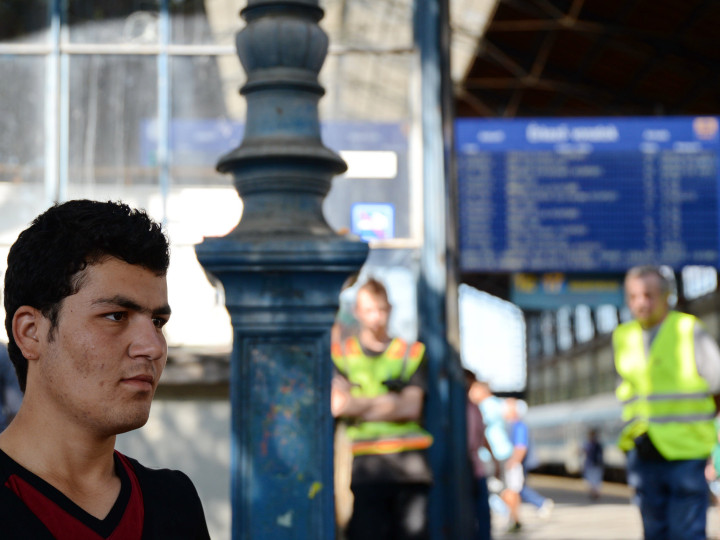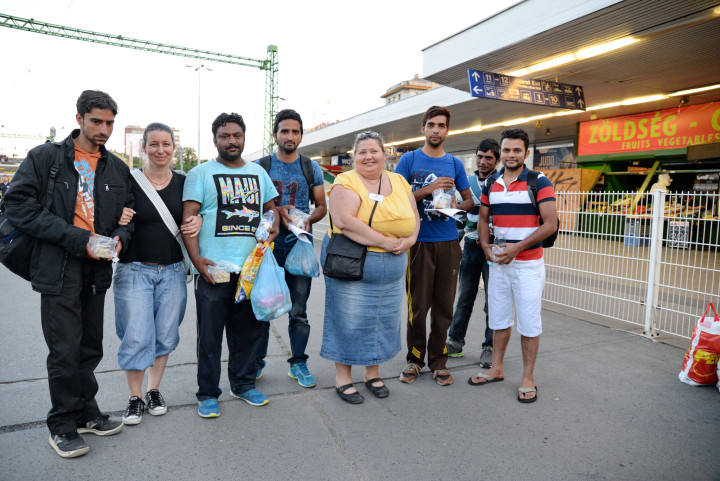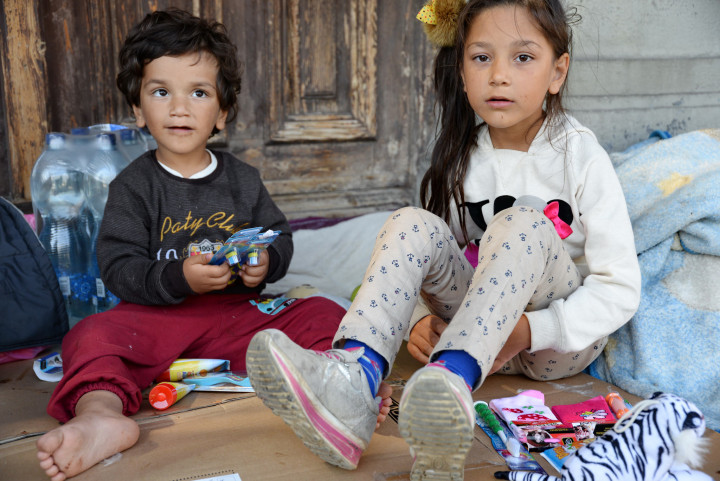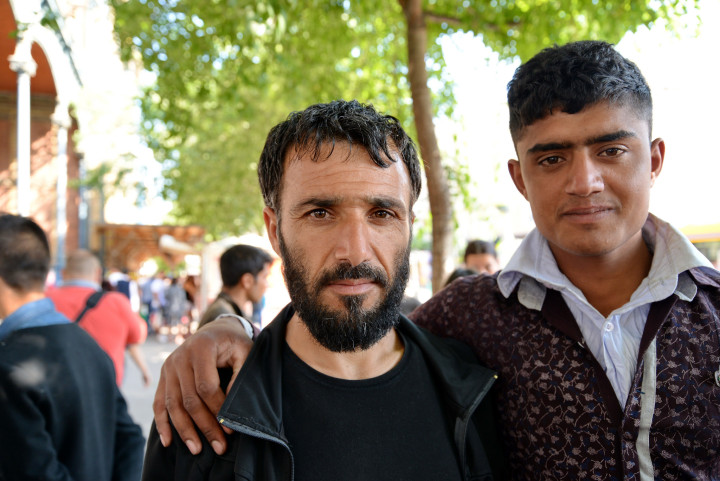 [1] Note for translators, this is a reference to the story from English legend of Dick Whittington who travelled to London because he thought the streets were paved with gold.
[2] Sarcasm
[3] MigSzol have asked it to be made clear that there is no organic relationship between any of the spontaneous Migration Aid support groups and themselves. The volunteers of Migration Aid must take all the credit for the 'amazing self-organization skills and their willingness to help'.