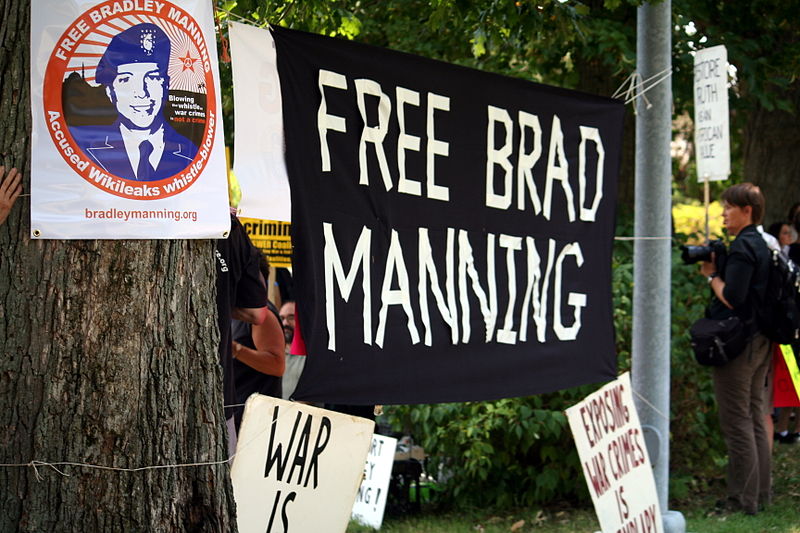 The military judge presiding over the court-martial of U.S. Army Private Bradley Manning has upheld the most serious charge against him — that he knowingly aided the enemy by giving hundreds of thousands of classified documents to WikiLeaks.
Manning's defense team had asked Col. Denise Lind to dismiss the charge, which could see Manning sentenced to life in prison without parole plus an additional 154 years. But on Thursday Lind ruled there was enough evidence to show that in giving information to WikiLeaks, Manning had knowingly provided it to enemy groups, such as al-Qaeda.
Last week, Harvard Law Professor Yochai Benkler testified that that argument "essentially means that any leak to a media organization that can be read by any enemy anywhere in the world becomes automatically aiding the enemy." Arguments are expected to continue today.