Fall is wonderful in this part of the world, East Asia, where, after heavy rainfalls, scorching heatwaves, and devastating typhoons, the flowers bloom in a variety of colors, sizes, and shapes. The relatively cool weather invites people to spend more time outdoors, participating in numerous public events, festivals, social gatherings, art fairs, and exhibitions.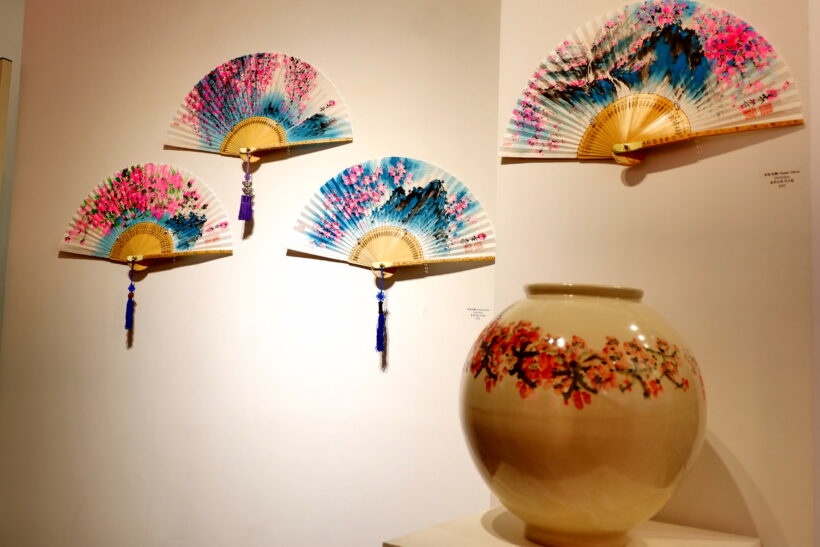 The well-known Korean painting artist, Bum Hun Lee, brought the flowers' vivid colors into the Dimension gallery in Seoul in an exuberant exhibit that lasted from 30 Aug- 08 Sep 2022.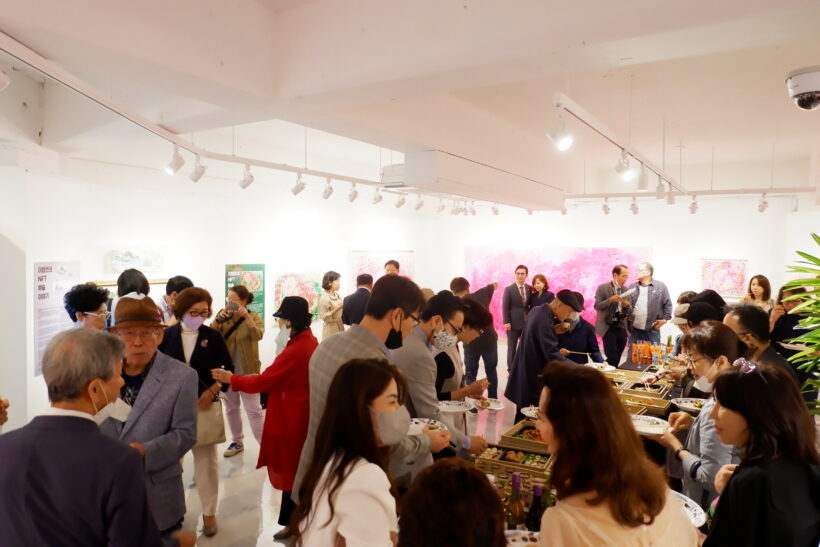 At the opening event of the exhibition, Art Forms in Nature: Flower Dance, I felt that which exactly could be an art therapy in a way that by looking at the paintings, you notice its effects of calming the mind and feeling nature's warmth in your psyche. Aside from the visual showcase, the artist shared his years of philosophical contemplations on humanity and art in his published catalog.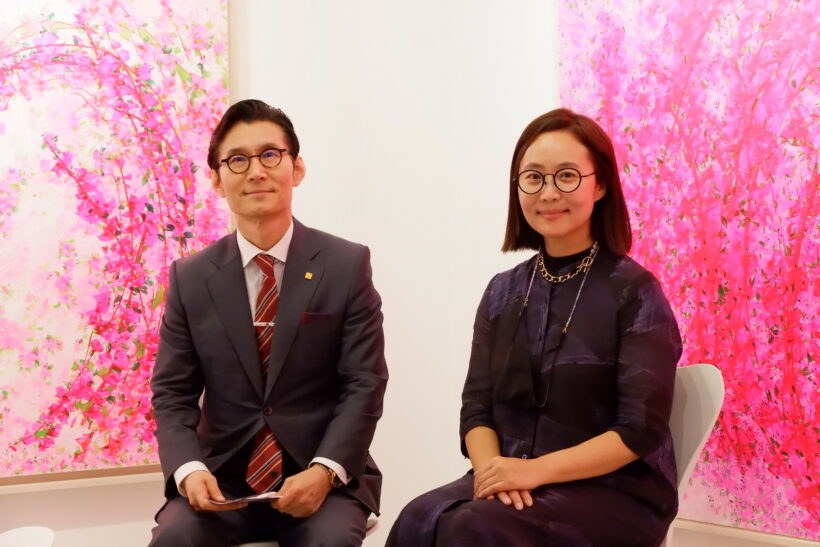 In one of the artist"s reflections, he said, "I believe the origin of art is in the harmonized lives of people who live as members of society, being harmonized is to pursue the true value of life, which lies in comprehending the meaning of "community", by understanding and respecting each one without lying or maligning. Even though we cannot understand all the fundamentals of the universe and the provision of nature, it is a process of pursuing the fundamentals to the extent to which human abilities can be reached."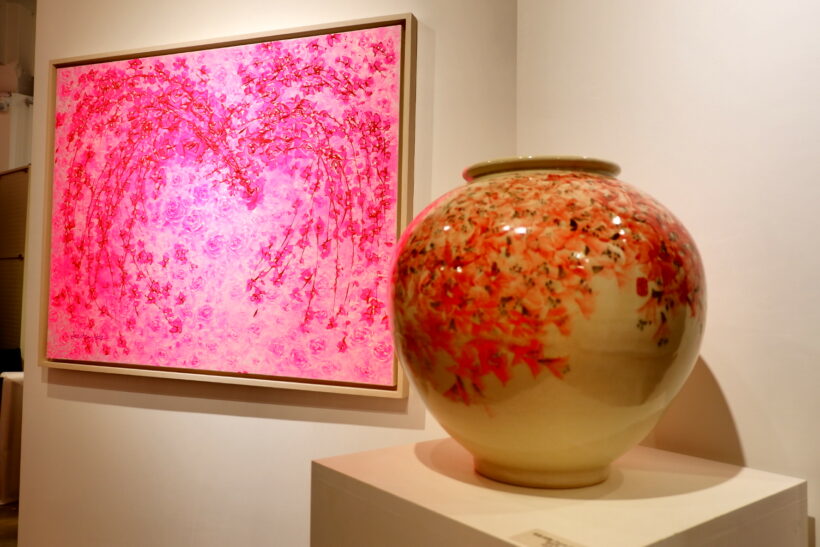 The art critic, Benji Su Alexander, Ph.D., contemplatively observed the paintings and writes that Bum Hun Lee's: Flower Dance" exhibition at once serves a poetic and philosophical purpose. The critic added that the paintings' luminous, radiant azaleas, saucer-shaped flowers, the pinkish-bronze and crimson royal azaleas -originally native to Korea, Manchuria and Japan, do not simply amount to decorative adornment but to a metaphoric mode of framing our "being in the world". …  Rather, these petals are meant to index and frame our own "being in the world", with their collective animated, dance captured in still frames by his paintings, demonstrative of human beings' figurative webs of connection and interaction. In doing so, Bum Hun Lee subtly makes us attentive to how we exist alongside one another as social animals.
The Seoul-based Dimension gallery had the honor of hosting the exhibition and facilitated a brief conversation with the artist for Pressenza Press agency, alongside the Divers artists of Korea Association, DAKA, and foreigner artist representatives, where his particular interest in Korean peninsula reunification and Peace in Myanmar were discussed. His art piece entitled "Peace Myanmar" fetched a thousand dollars, using the online NFT marketplace, with social efforts collecting funds for peace, freedom and democracy movements in Myanmar. For such social efforts, the artist has mentioned his deep thoughts of inspiration that where an individual artist and society meet, "an artwork is born from the life of an artist, sometimes, however, an individual artist's work influences developments of society and humanity. On the contrary, the development of society and the world we live in inspires an individual's life. The two axes of two lives interact with each other, shore up the world and become history. One of the links that connect both is modern art".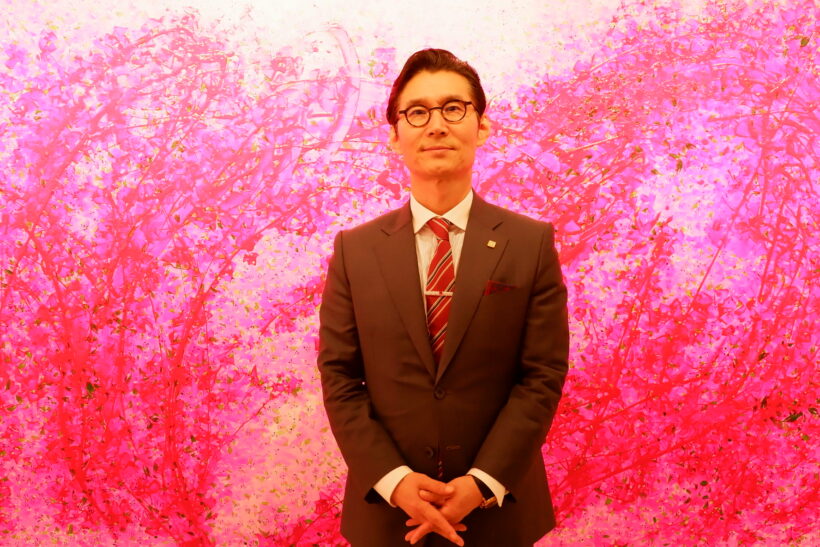 Artist Bum Hun Lee. throughout his long years of career as an artist, planner, director and public figure, has been serving in many public issues as well as an art diplomat. He was a chairman of an operating committee of Korea- -China-Japan-North Korea exhibition for PyeongChang Olympic winter games in 2018, and has had 38 solo showcases, and 1000 domestic and foreign special exhibitions. Currently, he is the Chairman of the Federation of Artistic & Cultural Organizations of Korea, Honorary Chairman of the Korean Fine Arts Association Board, Co-Chairman of the Korean Council for Reconciliation and Cooperation and a Collaboration Professor at Shinhan University.