Today, Wednesday, for the first time, a session of the National Council of Conadi (National Corporation for Indigenous Development) took place in the Palacio de La Moneda, which according to the Mapuche councillor, Francisca Huirilef, was a historic milestone that they were "eagerly awaiting".
On the occasion, they asked President Gabriel Boric for an increase in the budget for Conadi.
"They are going to redouble the budget, more in the area of land purchase. This is very important for us, it is to improve a historical debt that they have with all the peoples", he added. "It is not the solution, but by making this gesture, we can move forward little by little," said Huirilef.
This new government will seek to execute the entire Conadi budget for 2022, for the purchase of land. The Minister of Social Development, Jeanette Vega, said that initially they had $15 billion earmarked for the purchase of land, but now the amount will be increased to $35 billion.
"This is the execution capacity of all the lands that are already in a process in which we can buy," explained the Secretary of State, which translates into the purchase of 39 plots of land for 19 communities.
Along with this, Minister Vega informed that from now on, around $75 billion will be spent each year for this purpose, seeking to ensure that the State's investment in what is being purchased allows them to remain as productive land.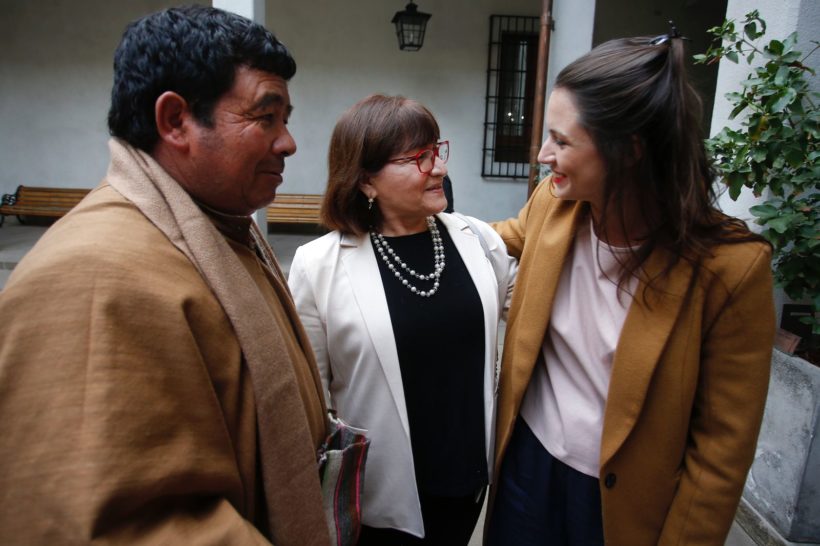 The photos are from presidencia.cl