The #Healthnoweapons campaign has an international feel, as it started from Prague in early April and developed in double shapes: on the streets and on social media.
In Turin, the campaign evolved into a short flashmob in Carignano square and it was an opportunity to read the campaign poster, which was there to remind us of the ones who died because of the pandemic.
From this tough time, we can draw the lesson that only with an efficient, public, territorial, free and democratic health system can we defend ourselves against pandemics; the kind of centralized and private health care that has been leading public health in some places of northern Italy in the past years, has been proven to be totally ineffective to manage such crisis situations like the one we are experiencing.
To the objection that this model of health care is utopian and that there is no funding, we can reply that in the last years, military spending has increased at the same level as the investment in health care has decreased.
The campaign goes on social media with the hashtag #Healthnoweapons and with other possible public events.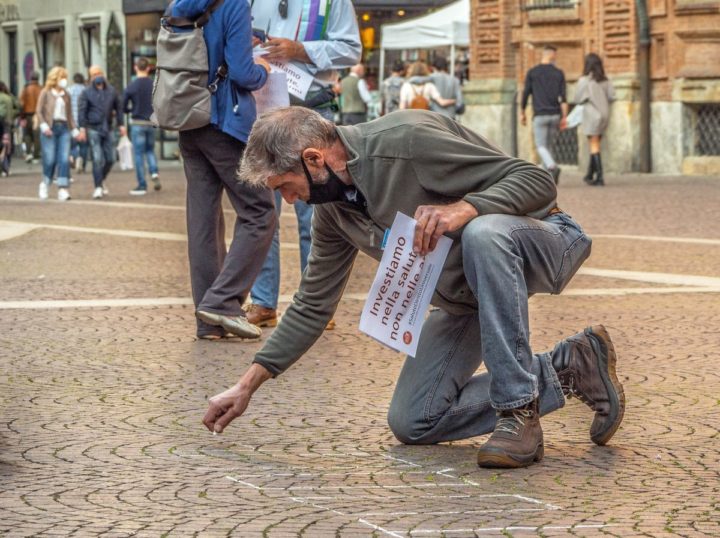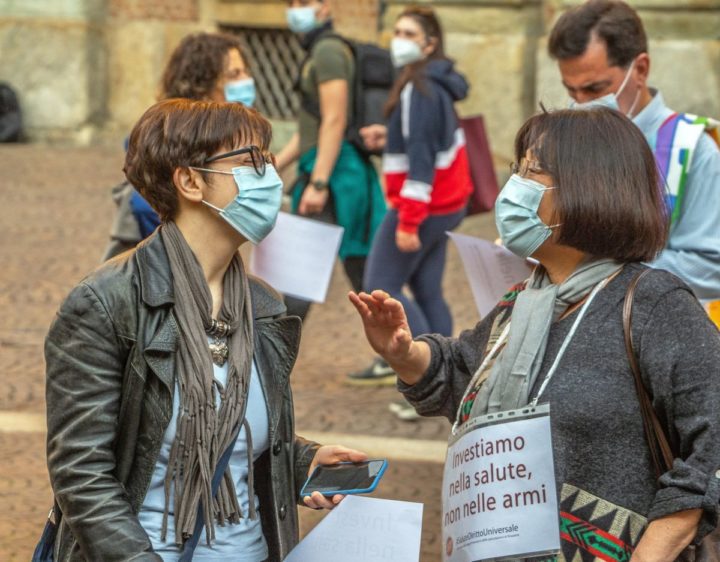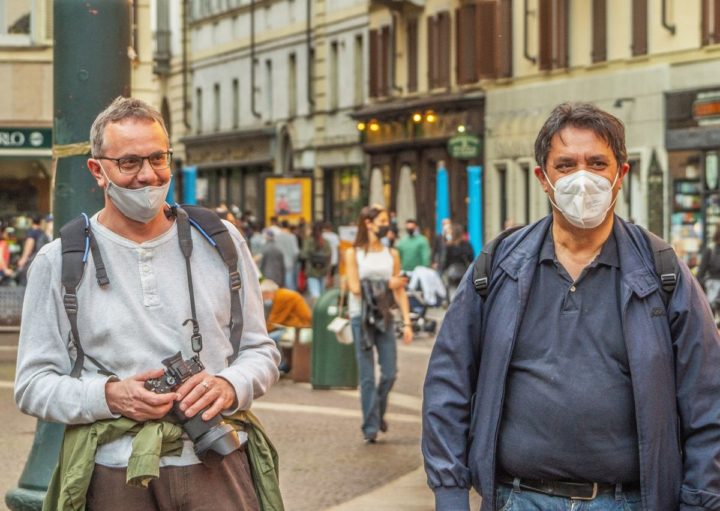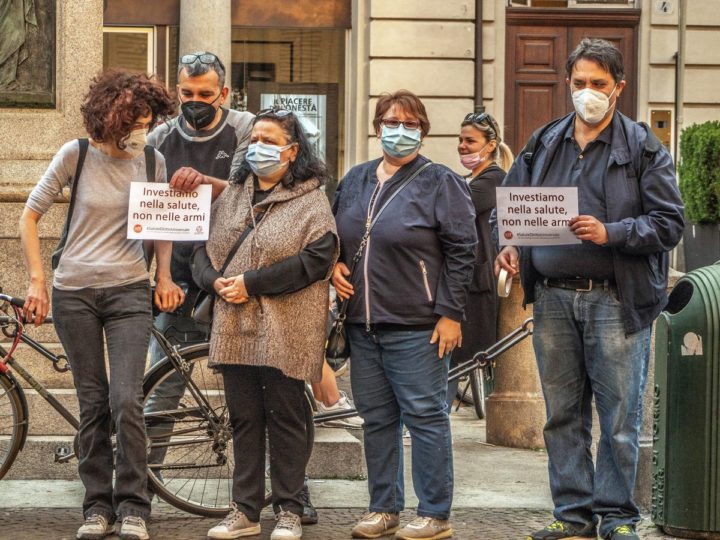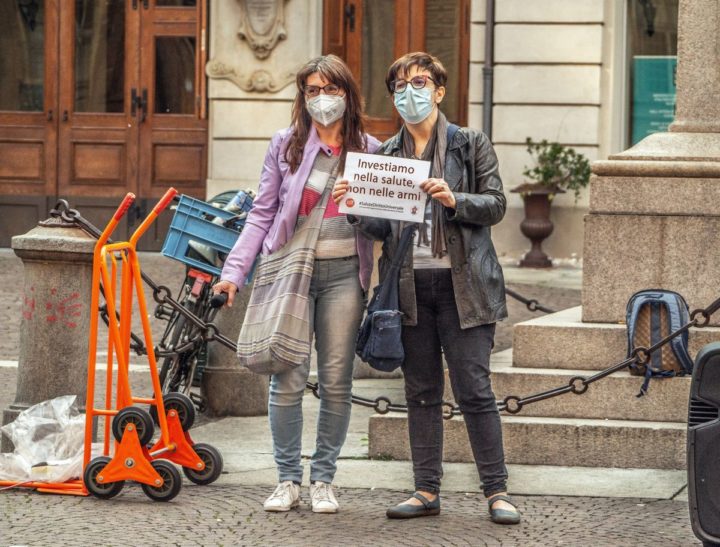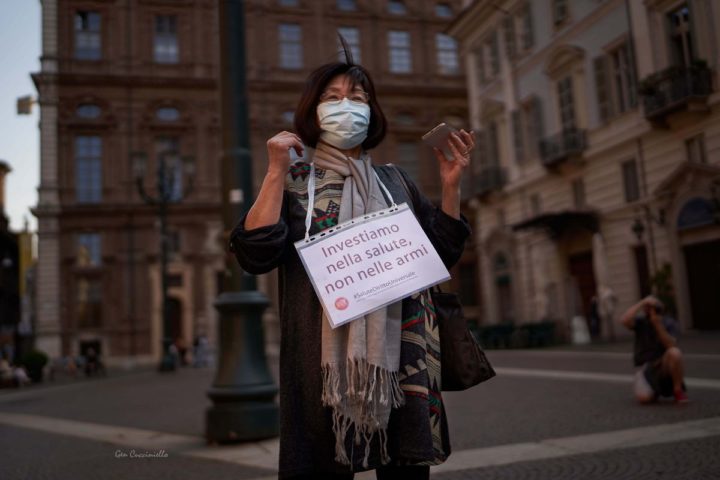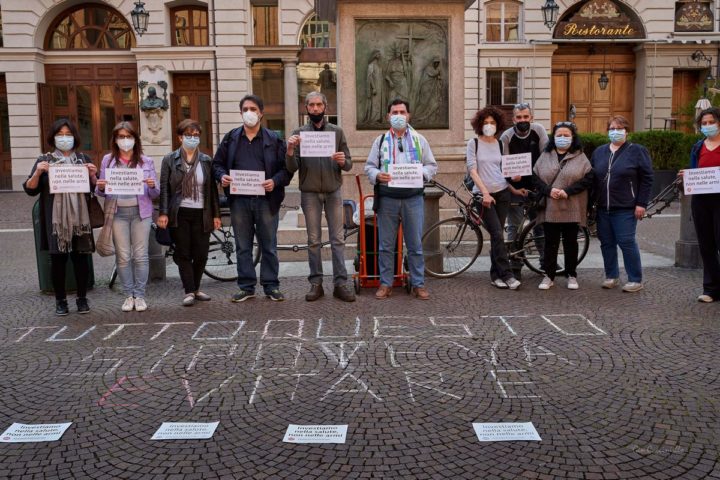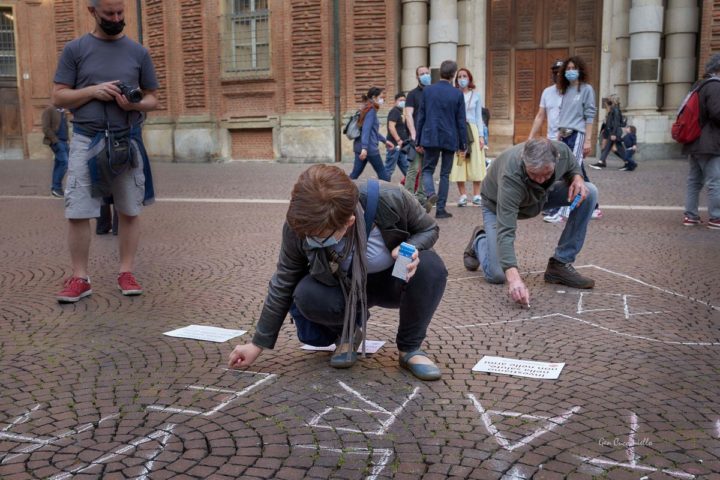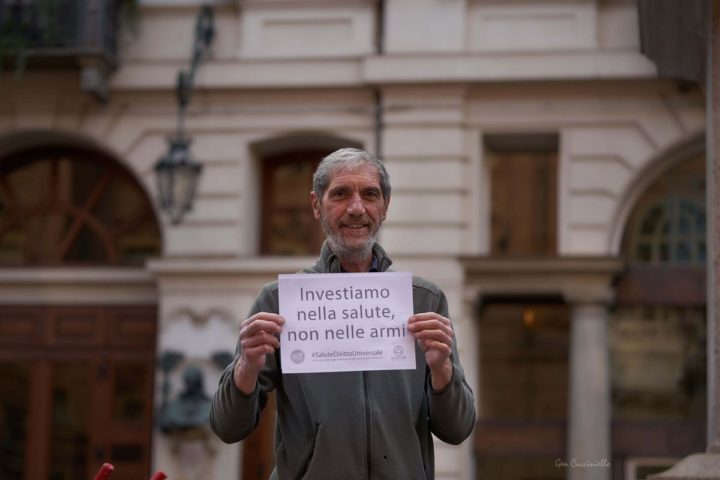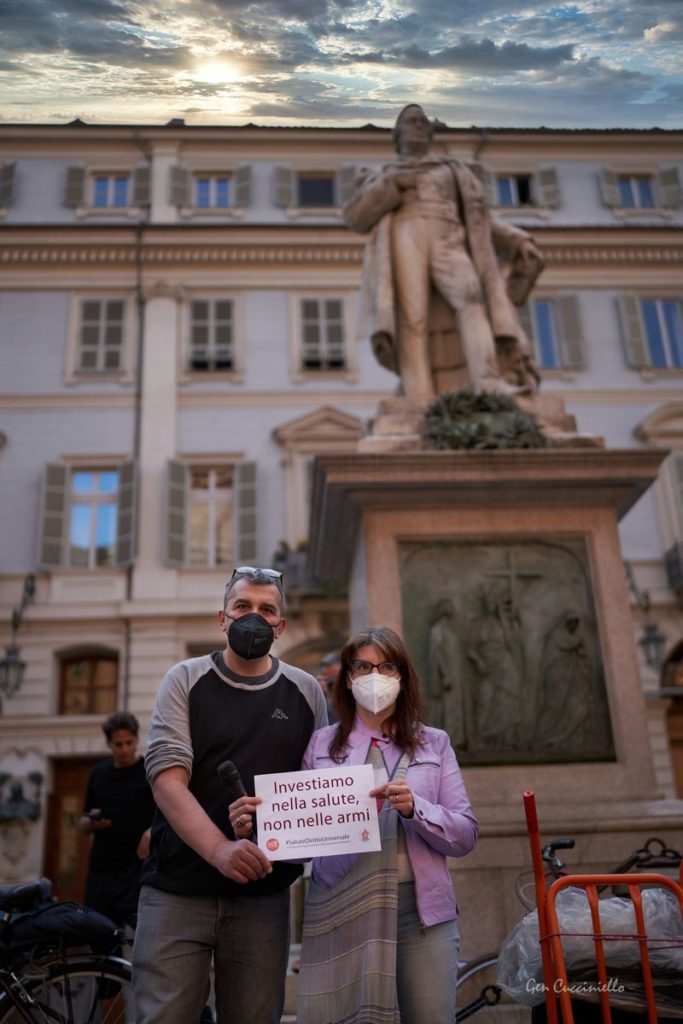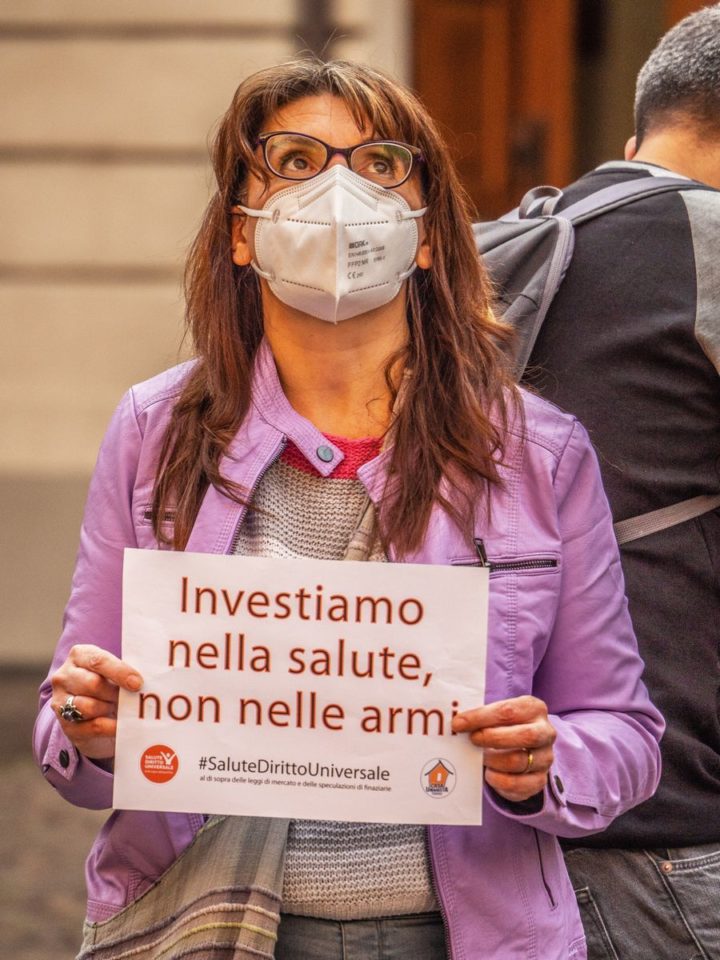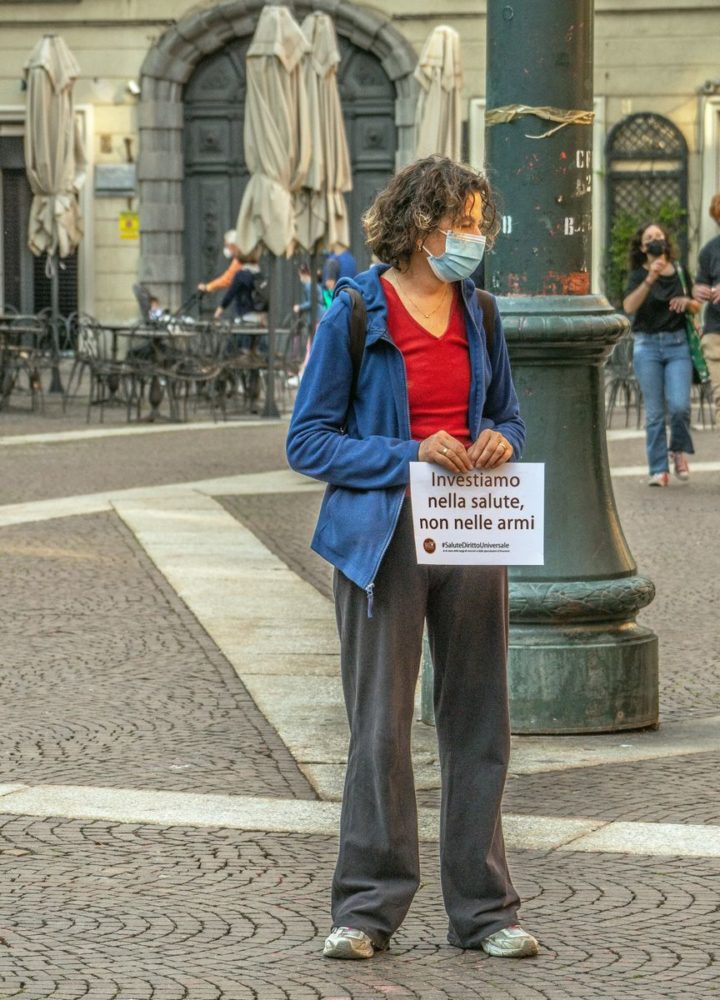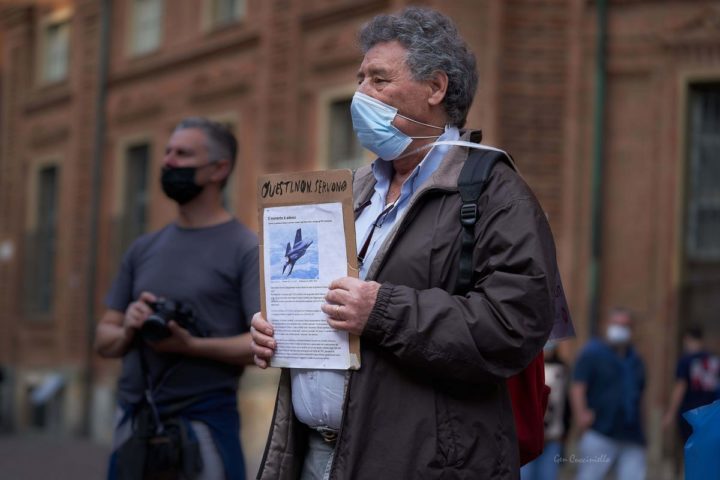 Translation by Roberta Mereu.  from the voluntary Pressenza translation team. We are looking for volunteers!