THE ARTS
Apart from the occasional lack of creative ideas and inspirations, there are considerable limitations that hinder artists from flourishing and fully actualizing their potentials. It has been a long tradition that artists sought support and encouragement from affluent individuals and organizations in terms of getting patronage opportunities and the like. While I was in Ethiopia, many years since, I knew about the Amsterdam-based initiative, the Prince Clause Fund, one of the worldwide organizations dedicated to supporting culture and development in the Netherlands. The Fund has created opportunities for connection and exchange, and stimulated cultural expression, primarily in Latin America, Africa, Asia, the Caribbean and Eastern Europe.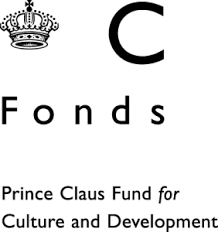 The Prince Clause Fund honors the outstanding achievement of visionaries and protects cultural heritage by providing 'first aid' to rescue heritage threatened by man-made or natural disasters. The fund supports innovative, high-quality cultural initiatives and works for and with the youth through its Next Generation program and creates networks of exchange.
The seed fund awards would-be grants to 100 emerging artists and cultural practitioners worldwide within the first five years of their careers in an annual recognition event. The organization has listed countries where the seed fund shall be provided for projects and I have asked why South Korea is excluded but North Korea is part of the funding. The prompted reply from the Prince Claus Seed Awards organizers justifies that due to the provenance of our funding, and our mission to support individuals where opportunities are limited, whether by lack of access to funding, conflict, marginalization or political repression – the Prince Claus Seed Awards only awards individuals who come from, are living and working in countries listed in the DAC-list. In this case, because South Korea is not listed in the DAC-list, they are not able to accept applications from artists and cultural practitioners that are either from or based there.
For the Prince Claus Seed Awards, the funding organization is looking for emerging artists and cultural practitioners whose innovative work addresses pressing social and/or political issues within their own context. Recipients are free to invest the Award of €5.000 in the development of their artistic practice. Through the Seed Awards, they will be supporting the career development, creativity and experimentation of emerging artists and cultural practitioners around the globe. This year, I recall attending an interesting book launching online event; Forces of Art: Perspectives from a Changing World published by the organization.
The submission is open until May 11, 2021 and anyone can access the call, Following this link :